Prepare to be surprised and wowed as the Liverpool Arts Society present the world premiere of 'Long Joan Silver'. The show opened on Wednesday the 17th of October at Hope Street Theatre and they couldn't have chosen a better venue to host his quirky, unique show that has the potential to go very far.
Hope Street Theatre is a historic building filled with quaint, authentic décor that is a feast for the eyes and definitely worth a visit. This venue created an exciting and fascinating atmosphere from the onset which was only enhanced by the interesting 'pay what you think' element to the production meaning that the audience were given feedback forms and asked to pay what they felt the show deserved at the end. A ballpoint figure of £10 was given which I believe was cheap as this production exceeded expectations with its slick, professional and successful debut.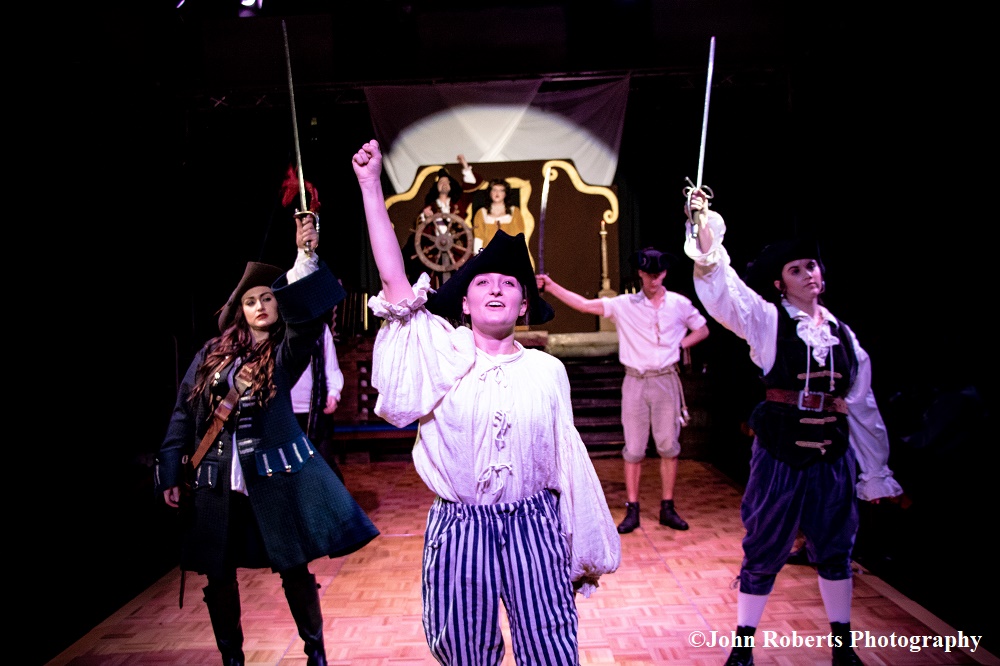 This brand new musical was cleverly written by Adam Ward and follows the story of Captain Eoghan O'Malley who anticipates having a son and is shocked when the doctor reveals to Eoghan and his wife Petunia that they have a little girl who they name Joan. As Joan grows up to be an aspiring pirate, she is laughed off by her parents because 'Girls Aren't Meant to be Pirates' however Joan has ideas of her own and runs off to join her father's voyage. Disaster strikes when the deadly Captain Mary Reid and her crew capture Joan and she finds herself in troubled water. With a coveted stone to find, a curse to abolish and some wrongs to set right, this show is filled with everything you would expect from a 'pirate musical' but also managed to bring modern, adult humour that was hilariously entertaining.
The cast were excellent in their delivery with my personal highlights being the fantastic characterisation of Monkey (Ryan K Byrne) and Big Sal (Joseph Ball) however the success of this show is the meticulous work and close collaboration between the cast, the director (Alex Medlicott) and the writer (Adam Ward). It is clear that this production team have all worked together meticulously to create the perfect vision of 'Long Joan Silver' and it has really paid off.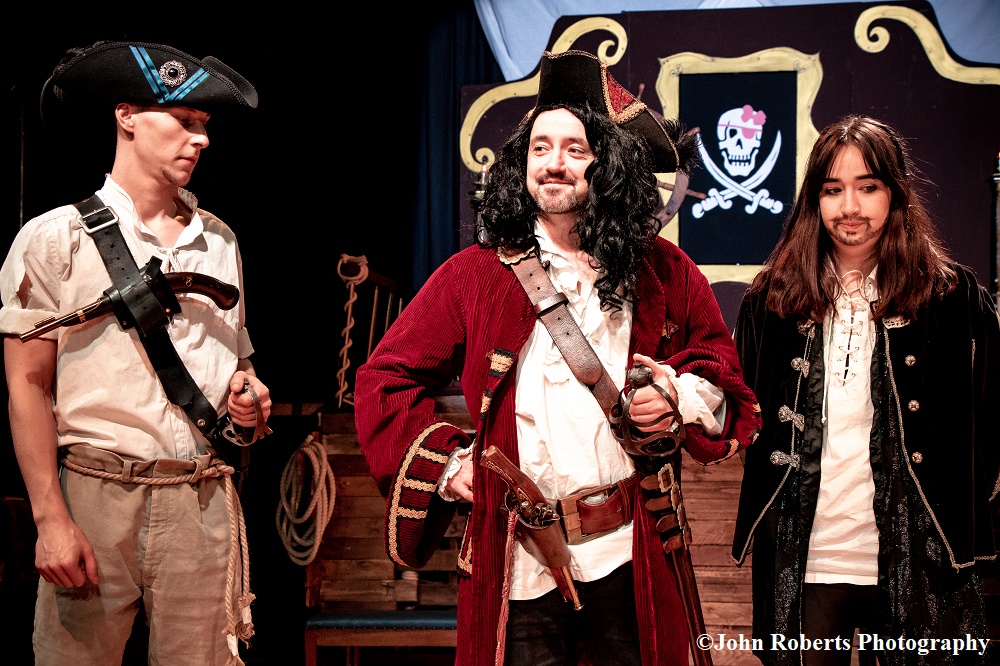 The writing is hilarious and when it is delivered by a talented cast and topped off with vibrant costumes and clever production, the audience had no choice but to have fun. The venue is cosy but lighting, sound and special effects were used to compliment the action and brought even more energy and engagement. As well as the animated characters, the script is fast paced and the incorporation tap dance was a pleasant addition and in keeping with the overall liveliness of 'Long Joan Silver'. With characters that are endearing and music that is catchy, it's easy to see how some of the unexpected numbers such as Monkey's solo and 'Like a Son to Me' brought even more belly laughs and roars from the audience.
'Long Joan Silver' is really something quite different- comedy, pantomime and musical all merged into one. The story line is simple, child-like even, however the delivery is noteworthy and it is amazing to see the effect a simple pirate story can have on a room full of adults. Liverpool Arts Society deserve every penny they receive and every credit they get for this production and as this is its debut, it can only get better.
Reviewer: Blathine Maguire
Reviewed: 17th October 2018
North West End Rating: ★★★★★