LIPA's 3rd year dance students' production of Bright Lights, Big City is based on the novel by Jay McInerney which was then turned into a film in 1988, starring Michael J Fox. The musical tells the story of Jamie who is an aspiring author, living a life in New York of sex and drugs, trying to put off grieving over his recently deceased mother.
Andrew Reece plays the leading role of Jamie and he does an excellent job in the role, characterising the role brilliantly and demonstrating some fantastic vocals as well. Clara Kerr does a tremendous job as Jamie's Mother. Her vocals are stunning and there's a heart-warming chemistry between Kerr, Reece and Connor Pearson who plays Michael, Jamie's brother. Pearson portrays the desperation that Michael has to reconnect with his brother with a great strength.
Katarzyna Searle plays Amanda, the cause of much of Jamie's misery, with a great authority and she has a great presence on stage. Deavion Brown as Tad delivers some great vocals throughout the show and also has a brilliant stage presence as the drug dealer overflowing with swagger.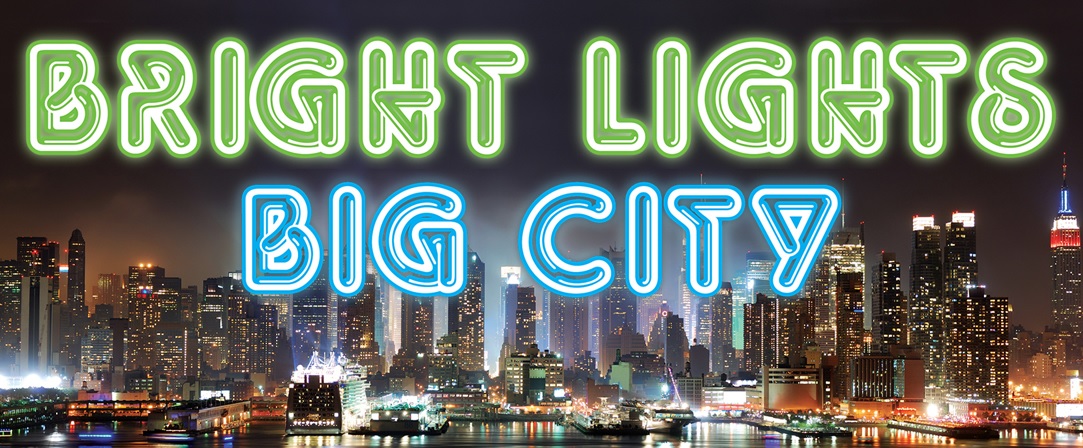 Emilia Valentiner brings a wonderful warmth to the stage as Vicky. Her voice is powerful yet beautiful and her chemistry with Reece is lovely to watch. Bethan Jones gives a very impressive performance as Mary. Her desperation is incredibly believable and she delivers some powerful vocals too.
Holly Hughes' choreography is executed perfectly by a very strong ensemble of female dancers and there is a fantastic band under the direction of Henry Burnett. Rebecca McGrory's set is simple but does the job brilliantly and would not look out of place in a small West End theatre and Rachel Noonan's costumes fit the scenes and characters brilliantly.
LIPA's production of Bright Lights, Big City is impressive to watch even though the show is very bizarre. The writing of the show isn't particularly brilliant, in my opinion, with some character stories started but not finished. The music, however, is truly excellent.
This show would appeal to anyone who is a fan of the music of shows like Spring Awakening or enjoys shows like The Who's Tommy. Please do go and support the future of professional theatre if you possibly can.
LIPA's Bright Lights, Big City runs until 3rd November 2018. Tickets can be purchased through Unity Theatre. https://www.unitytheatreliverpool.co.uk/whats-on/bright-lights-big-city.html
Reviewer: Jacob Bush
Reviewed: 1st November 2018
NWorth West End Rating: ★★★