After seeing LIPA's dance students perform a few weeks ago, I was excited to get the opportunity to see what the third year acting students had to offer in their latest show: La Bête. David Hirson's play tells of a French theatre company and how their dynamic changes when the reigning Princess encourages them to allow new actor in the area Valere to join their troop. Hirson's writing is fantastic! He could easily be spoken of as a modern day Shakespeare!
Liam Parkin takes on the role of Valere and his performance is truly spectacular. His very long speeches are delivered incredibly, and his comic timing is spot on. Pete Austen as director of the theatre company Elomire is terrific. He portrays the uptight and traditional character very well and the tension between him as Parkin as Valere is a joy to watch unfold. Laura Noble's performance as the Princess is brilliant. She portrays the character expertly making the Princess a fully fleshed human, showing the different sides to the character very well. Beth Elliott does a fantastic job as Dorine, getting plenty laughs throughout the show and Jonny Wise is great as Benjart although the character is somewhat underused throughout most of the show after the opening unfortunately.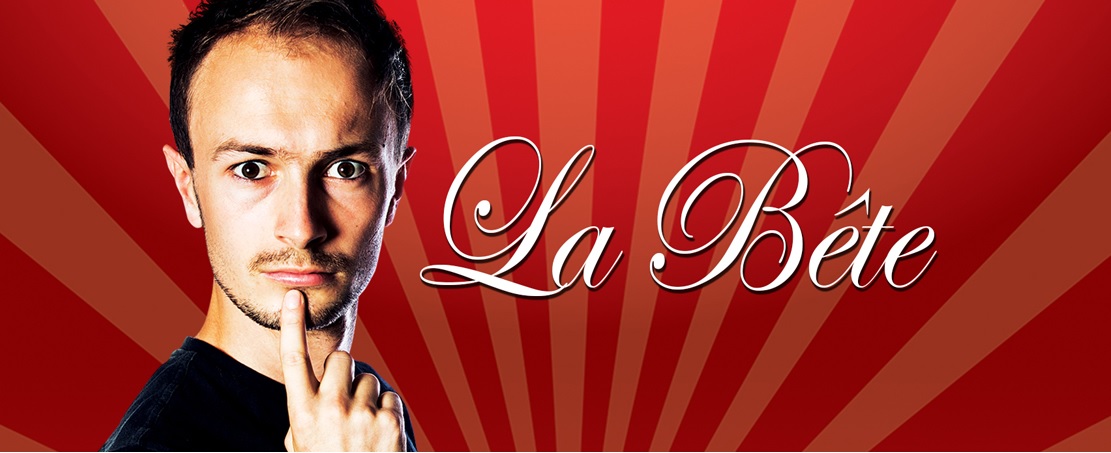 Isobel Clayton and Amy Freeman's set design is incredibly detailed and beautiful and Marina-Eleni Diamantidi's costume design is gorgeous, although Valere's costume doesn't fit the same time period as the rest of the costumes which makes it somewhat confusing what era we're supposed to be in.
This production is fantastic in all aspects and I would highly recommend theatregoers in the Liverpool area to go and see this treat of a play and support the future of our professional theatre.
La Bête runs in the Sennheiser Studio Theatre at LIPA until Saturday 8th December and tickets can be bought from Unity Theatre.
Reviewer: Jacob Bush
Reviewed: 6th December 2018
North West End Rating: ★★★★