Caroline's Kitchen, formerly known as Monogamy, is currently on a UK tour before having a month's run in New York. It gives a look into TV chef Caroline's life off the camera. The play gives a great look into the not so glamorous life being famous.
The show is led by Caroline Langrishe as Caroline. She plays the role wonderfully. She's fairly likeable and the character is wonderfully written, with many complex layers and insecurities. Aden Gillett plays her husband, Mike, and his character is equally complex. He gets lots of laughs throughout for lines that I, personally, just found shocking as opposed to funny.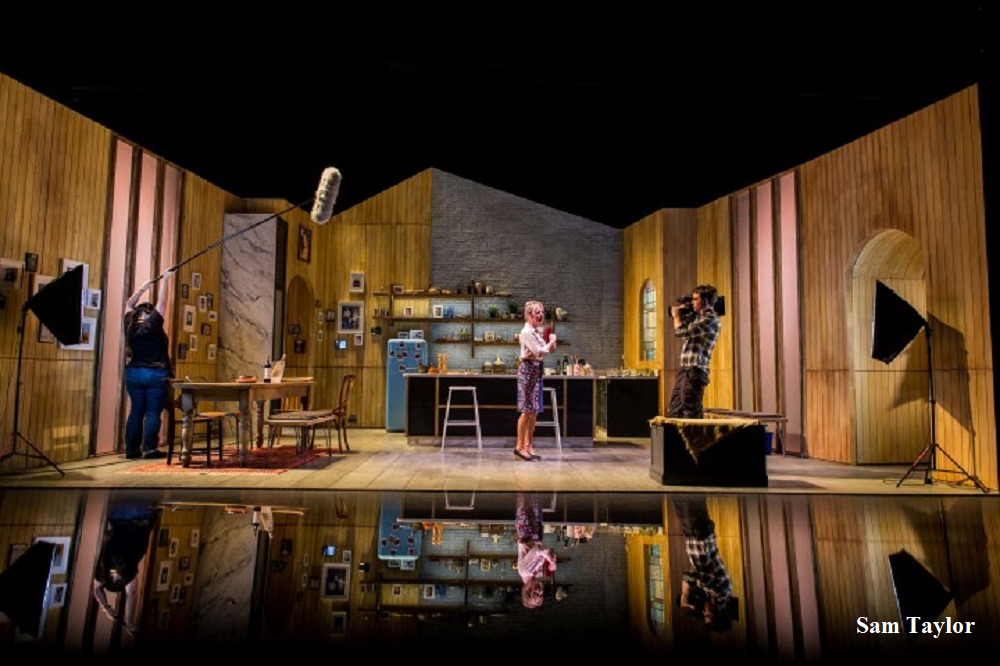 James Sutton is fantastic as Graeme. He brings a great energy to the stage and portrays the conflicted character very well. Elizabeth Boag is great to watch as his wife, Sally. She builds tension in the play brilliantly with her unpredictable nature and her portrayal remains fully believable throughout.
Jasmyn Banks makes the perfect posh yet broken agent Amanda. She also brings a great energy to the piece and she does a great job at creating the character in a way that she comes across as unlikeable, yet she gets the audience's sympathy at the same time. Tom England completes the cast as Leo. He gives an exceptional performance as the son who just gets ignored by his parents. He is wonderfully likeable and brings some true emotion to the piece throughout.
Torben Betts writes the play and his writing is fantastic. His characters are all fully fleshed and complex. He structures the play perfectly – it's definitely one of the most well written plays I've seen in a long time. James Perkins' design is exceptional. The set looks incredibly realistic and so detailed. Chris Withers' lighting design fits the piece wonderfully. He creates lightning on stage as a storm begins whilst everything falls apart for Caroline. Credit must also go to casting director Ellie Collyer-Bristow CDG for assembling an outstanding cast. Not one member of the cast stood out more than another – they were all the very best you could have got for the roles.
I would highly recommend this play! It gives a great insight into life behind the camera, features some of the greatest performances I've seen for a long time and at the centre of it all is a truly fantastic script.
Reviewer: Jacob Bush
Reviewed: 19th February 2019
North West End Rating: ★★★★★