"Sparkplug" is a new play by David Judge which has just embarked on a national tour of the UK. Performed at The Unity Theatre, Liverpool, this is an exciting new piece of theatre which proves that there are still many stories untold which were truly meant to be shared and performed.
The script has been written about David Judge's own father (Dave) and his story of raising a mixed race son who was not biologically his. It presents themes of love, loss, family, belonging, violence, drugs, racism and everything in between giving the audience a lot to chew on in this one act show. David's writing is so honest and real that the audience have no choice but to become engrossed and invested into Dave's story. The journey is quite a touching one and it was clear from the post-performance discussion that many audience members were quite moved by this uplifting new drama.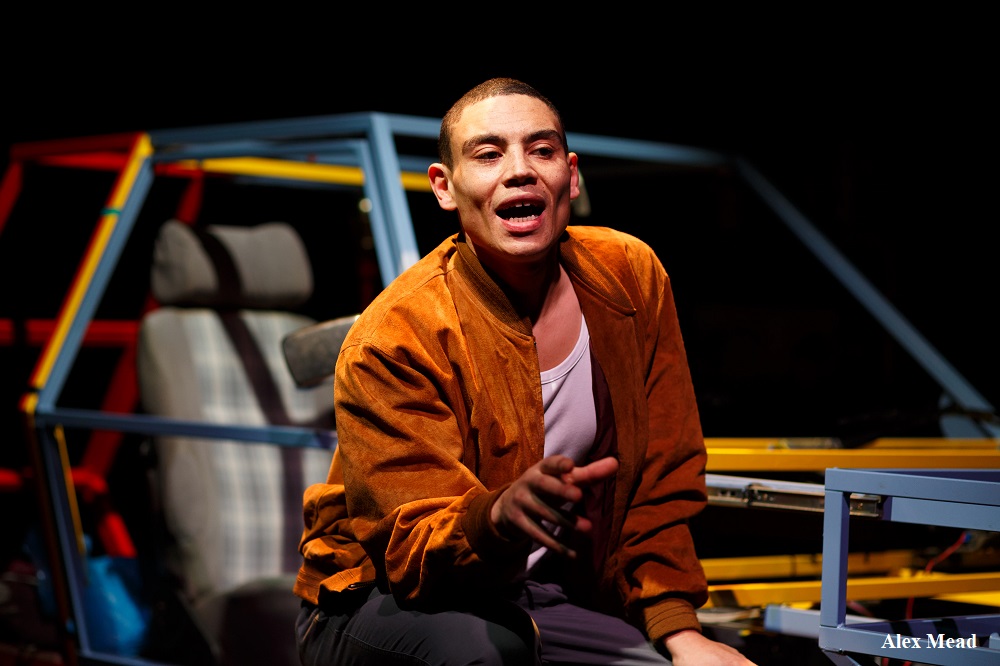 David Judge, playwright and actor, gives a stellar solo performance, predominantly playing his father in this one-man play but showcasing endless diversity as he also plays his mother, aunt, grandmother, cousin and younger self to name but a few. David is both dynamic and professional in his heartfelt performance which pays off as the audience are enthralled from the onset.
David's talented characterisation was enhanced by his physicality on stage as he worked the static set in a complex and diverse way to convey the passing of time, change in mood and scene changes. The set revolved around a car frame which mainly depicted Dave's iconic Ford Capri but also became the foundation that authentically transported the audience all over Manchester's Wythenshawe and Moss Side in the 80s.
David Judge has used real life details to create a script that is powerful and fulfilling and he presents it in a way that is both truthful and raw. The emotional nature of this play and the variety of themes such as culture, identify and devotion make it relatable to a wide ranging audience. "Sparkplug" is an educating, enlightening and entertaining piece that will certainly touch the hearts of many this year and in the future.
Reviewer: Blathine Maguire
Reviewed: 26th February 2019
North West End Rating: ★★★★★