Alexandra Burke brings the role of Rachel Marron beautifully to life in the stage production of The Bodyguard. Based on the 1992 film starring Whitney Houston and Kevin Costner, the stage play follows the story of Rachel Marron, a successful singer and single mother to son, Fletcher. It explores the dark side to fame when Marron is given no choice but to employ more security staff after receiving anonymous, threatening letters. This is where Frank Farmer comes in to play, played triumphantly by Benoît Maréchal who very much channels Kevin Costner in his take on the role. The chemistry between the two is electric and steamy moments in the production were tastefully done yet still went down a treat with the Liverpool audience.
The show opens explosively with high energy performances from Alexandra Burke, accompanied by several backing dancers and an amazing live band. The lighting was unfortunately sometimes distracting, and I imagine it was even more disruptive for those nearer to the stage, yet Burke's faultless vocals did not falter.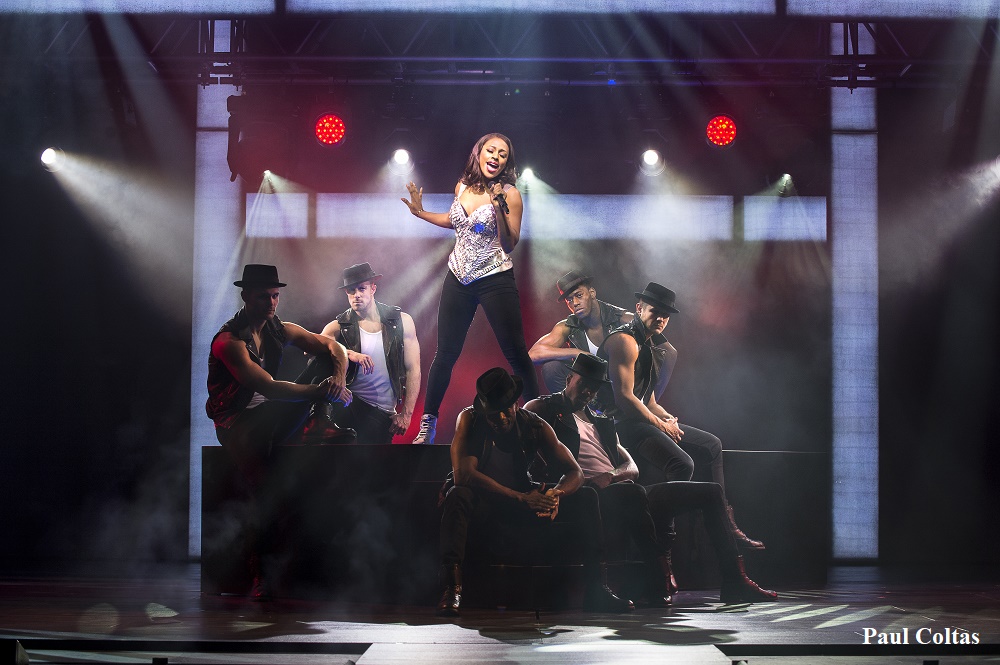 Burke is known for her powerhouse voice since winning The X Factor in 2008, and her ability to keep up with all the dance routines as well as the challenging Houston repertoire was the sign of a truly talented professional. What was most pleasing to see was the chemistry she has with her stage son Fletcher, played by the brilliant Jesse Oniha, who undoubtedly has a very bright future ahead of him and must be commended for his star quality and ability to charm the whole audience as soon as he walked on stage.
Burke's dynamic stage presence is complemented beautifully by Micha Richardson who plays Rachel's sister, Nicki. Her complex character is acted sensitively by Richardson and the duet she performs with Burke is a particularly beautiful moment in the show. Burke's co-star Benoît Maréchal plays a convincingly bad karaoke singer in this production which is impressive considering his training and impressive credentials. Although his role is very much aligned with the broody and brusque character that Costner brought to the screen, there are warm and genuine laugh out moments between his and Burke's character on stage.
Burke's stalker, played by Phil Atkinson, is a man of few words however his actions in the film speak for themselves. His presence is highlighted throughout the performance and is on several occasions quite comedic, however I am unsure as to whether this is the desired effect. The lively Liverpool audience were enthusiastic and receptive, yet the cast remained professional and focussed throughout.
Those going to see the show predominantly for the music will not be disappointed. Burke performs Whitney's greatest hits successfully, adding her own interpretations tastefully. The audience waited with bated breath for 'the note' in I Will Always Love You and were not disappointed. Burke deservedly received a standing ovation from the audience which evolved into a dance and a sing a long with Burke and her fellow cast to I Wanna Dance With Somebody. A night to remember and a stunning performance from the whole cast.
Reviewer: Sarah Goldsmith
Reviewed: 27th February 2019
North West End Rating: ★★★★