Pop tells the story of Abbi (Katie George) and Beth (Lauren Foster) who were best friends growing up in the nineties. The music, the fashion and the celebrities are all brought back in a dazzling neon lighted multi coloured wave of nostalgia that hides the dark core which led to the two girls' close relationship being torn to pieces.
Written and directed by Will Hammond, Pop is a rollercoaster which drags you back and forth through all the emotions of adolescence and young adulthood and teaches you that one night can change the course of your entire life.
Opening on a stage littered with clothes, beauty magazines and neon lights, Abbi and Beth sit in their tracksuits, dripping with attitude, precariously balanced on what the programme refers to as the "blurred lines between youth and adulthood". A continuous low toned music gives an ominous feeling before the girls jump up and come to life as loud and proud northern teenagers.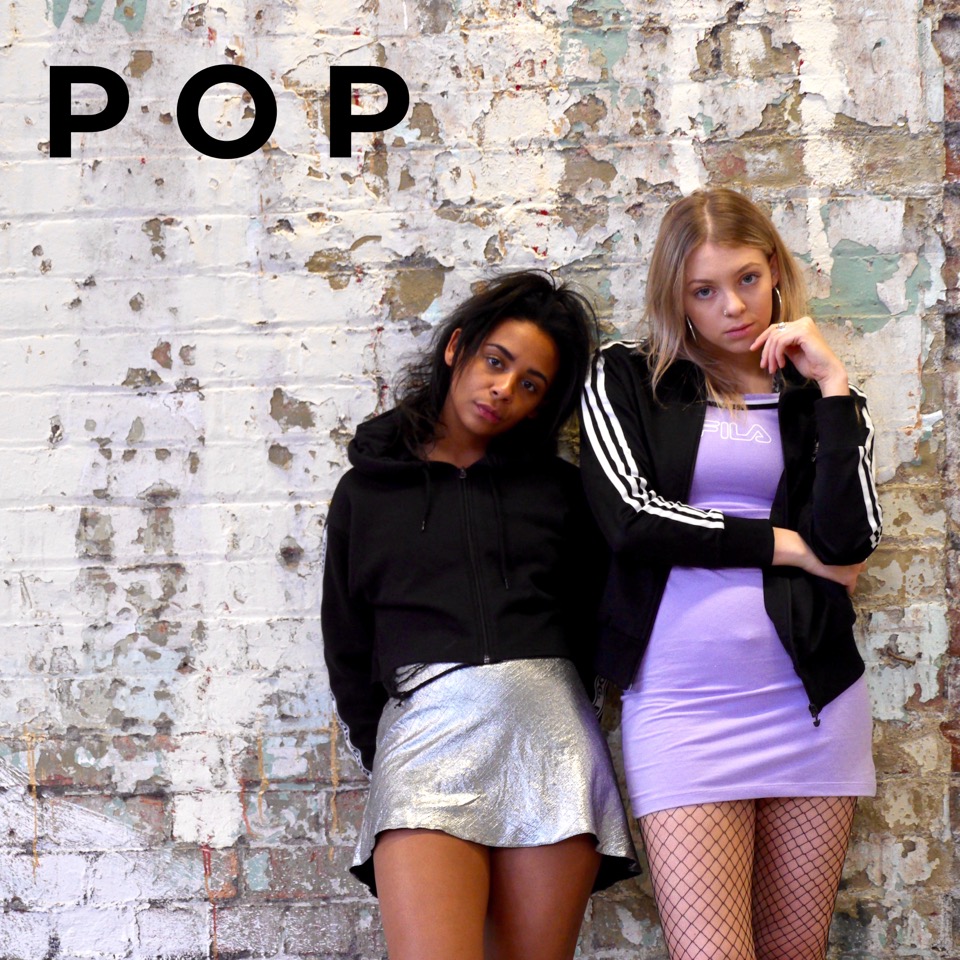 The play jumps between northern England in 1995 and New York City and London in 2004, using lighting and the attitude of the actors to indicate where in the story we are. Both George and Foster deserve praise for being able to create characters as teenagers and young adults, with enough difference between the performances to show the difference growing up has made, but maintain the core of the performance to ensure that there was no question that the character had not changed.
The plot is driven by the events of one night which changed Abbi and Beth's friendship forever. The secrets, lies and horror surrounding this night is still affecting them in their present day lives and the play deals with the serious consequences the past can have on your present and future.
Exploring themes of body image, consent, betrayal, trust and mental health, Hammond has managed to create a play which deals with very thought provoking issues in an entertaining, and often very funny, way, with fully rounded characters and a fantastic story which builds up to an incredible explosion of emotion.
Painfully honest and violently realistic, with a soundtrack which perfectly creates the time Abbi and Beth grew up in, Pop is a play which will be loved by anyone who was ever a teenager, ever doubted themselves or ever had a best friend.
Pop is being performed at the Unity again on 12th April 2019. Tickets are available here https://www.unitytheatreliverpool.co.uk/basket/853-pop-19.html
Reviewer: Donna M Day
Reviewed: 11th April 2019
North West End Rating: ★★★★★