Inspired by Caroline Twigg's article in The Guardian about dealing with her late husband's digital afterlife, in this site-specific production, Dante or Die present us with an immersive foray into the intimacy and loneliness of the internet as we are issued with headphones and smart phones to enable us to meet Terry (Andy McLeod).
Terry discovers his ex-partner of some nine years has died – not first-hand but from the messages of condolence that come flying in from all corners of social media and in that moment we too are Terry as our phones go off with message after message. Like Terry we do not know what is going on either but are inextricably drawn into this digital web whilst more noticeably no one actually calls.
Terry is with us though, in this café, just one of those many characters we may observe – or not – as we go about our day in a space that is both contemporary office and anonymous communal hub, who are at the same time somebody and nobody: our connections all happen through the screens in front of us.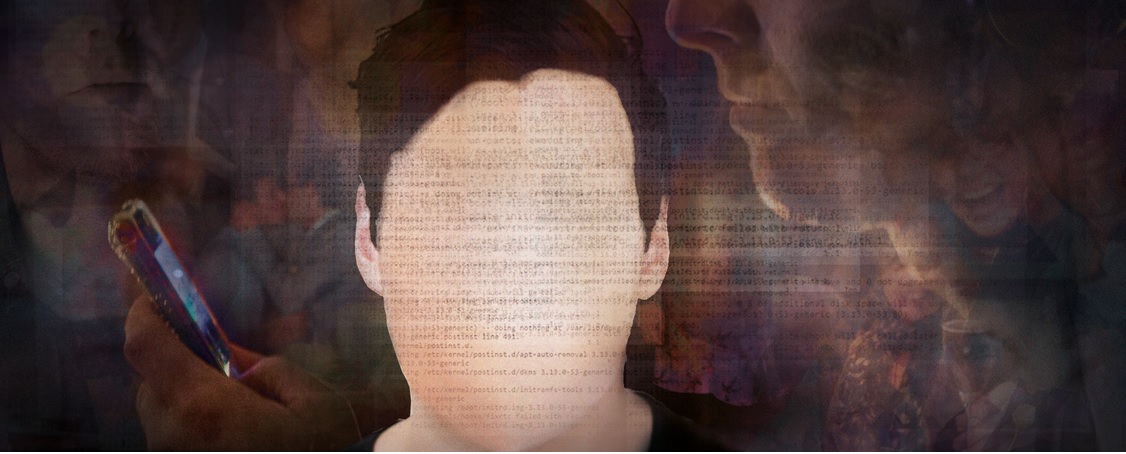 Then Terry discovers he has been named as Luka's online legacy executor and with a new app installed, he now must decide what to keep or delete. An initial exploration of shared memories turns to something darker: what do the images following the break-up tell Terry – us – about Luka when we weren't part of it? What does that image captured in a moment tell us at all about the layers of reality that truly make a person?
In an emotional performance, McLeod's constant movement around the café space with his live monologue filtering into our ears begins to influence our thinking, if we are not careful, on what previously occurred. It's all somewhat hypnotic: are we becoming Terry? Can we become Terry? Can we ever know what really went on? We certainly get to feel the full gamut of emotions that we all instantly recognise because we too have looked and stared at an online post and wondered.
Created by Daphna Attias and Terry O'Donovan (who sometimes performs as Terry), and written by Chris Goode with composition by Yaniv Fridel, the piece is somewhat haunting as laughter is mixed with tears, and as night descends and a morning sun beckons, one can't but help think of one's own life losses that went perhaps unexplained and with words still unsaid. McLeod is to be commended for his energy in all forms as he solely drives this production on, as one more emotional turn follows another and through his inexhaustible presence, one begins to contemplate one's own digital presence and what it really means, if anything, after all.
My only concern is that when the decision is finally made, it is one that is made in response to Terry's initial question of 'why me?' and the ensuing natural culmination of his own grieving process. What we don't get is an exploration of Luka and how his digital presence may serve as a legacy to him and all the lives that he touched and that touched him, which would seem to be the real question facing us all in a world that – climate change permitting – will never ever turn off.
And that in turn leads me to the message that I took away from this production: there's no real substitute for spending time with someone. Proper contact time. Skin on skin. That's how real memories are made. And never forget to tell people – especially that special someone – how they make you feel. Because that is what they will remember.
Reviewer: Mark Davoren
Reviewed: 22nd April 2019
North West End Rating: ★★★★