I'm always amazed by the amount of talent and dedication on display by groups of non-professionals, united by their love of the theatre, who come together to write, rehearse, and finally perform plays old and new. Liverpool Network Theatre are no exception to this rule. Last night saw the first staging of their Spring show, with a combination of two new plays each partnered with an extract from a classical play.
Hangman, written by Ian Gray and directed by Julie Hills, gave us Ged Sinnott making his stage debut as the talented but troubled teenager Jez and Luke Morgan as the posh supply teacher, whom we know only as Sir, responsible for supervising Jez, who has been excluded from classes by a teacher he claims is aiming to have him excluded permanently.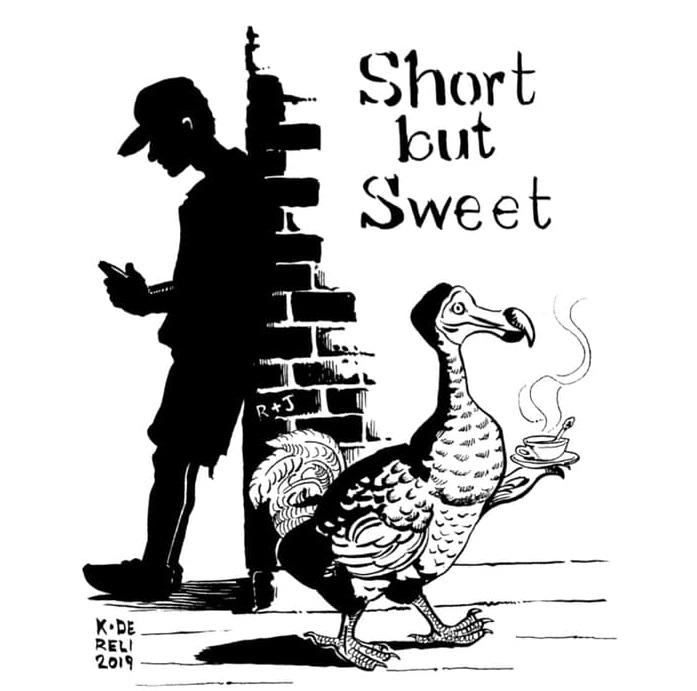 This is a gem, from both the writing and acting perspective. Gray has overcome the major challenge in any short play of creating characters who are not only convincing on the stage, but who clearly have a life off it. Five minutes in, and we have sufficient knowledge of both characters to feel sympathy for them and gripped to know what will happen to them once they leave the stage and move beyond our sight. Both actors do justice to the excellent script, bringing complex characters to life with insight, intelligence and humour.
In keeping with the idea of troubled youth, Daryl Rowlands directs an extract from Romeo and Juliet where alcohol, easy access to weapons, and the rivalry between gangs, lead to the death of two young men. Generally well-acted and well directed, there were a few elements I found confusing, but Shakespeare allows for interpretation, which is why he remains so relevant today.
On the Shore by Tim Hemmings (director Beth Easton) introduces us to the last remaining Dodo family, after European settlers slaughtered them to the point of extinction. Mum Vera (Julie Hills) and Dad Alfred (Eddie O'Hare), jealously guarding their final egg, anxiously await the return of the son Wilfy (PJ Murray), who has been travelling in the hope of finding a sanctuary, perhaps meeting up with other dodos. The characters are beautifully delineated and interpreted with sensitivity and humour while Wilfy's return with his report on what awaits in the outside world opens up much wider themes, and the scene in which the family test out alliterative similes 'Dignified as a dodo? 'Dedicated as a dodo?' is as touching and charming as anything I have seen on stage this year.
Finally, the beautifully acted extract from Oscar Wilde's the Importance of Being Ernest directed by Jennifer Terese Davis and with Alan Kenny as Algernon and TJ Hilton as Jack rounded up an excellent evening of theatre.
Reviewer: Johanna Roberts
Reviewed: 18th May 2019
North West End Rating: ★★★★