This week LIPA's second year acting students have taken to two stages to present 2 unique pieces of theatre exploring the ideas behind migration. These two pieces are a real testament as to what can happen when the cast and creative teams really rally together.
Part 1: The Show is performed in the Art School Studio Theatre and set in a circus and the sinister edge given to this really works very well. There is a fantastic juxtaposition between the circus owners and the clowns and this is shown through exceptional performances from the large ensemble cast. The design by Kirstyn Peters, Lisa Jones and Rachel Noonan was brilliant for the style of the performance and James Morris' sound design was particularly impressive.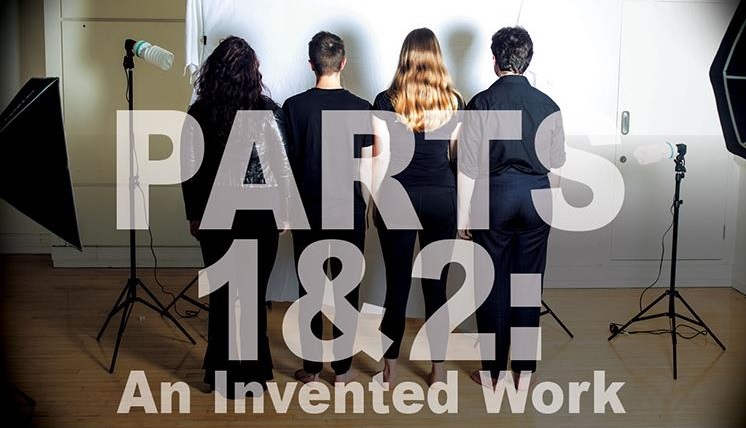 The piece was hard hitting and incredibly intense but if I didn't have any knowledge going in, I wouldn't have picked up what the piece was commenting on. In this piece, the idea of migration wasn't signposted hugely which could have been the intention but this did mean it was a little confusing.
Part 2: The Centre is performed in the Sennheiser Studio Theatre and seemed a lot more clearly about migration. It was equally as intense but this piece was a lot more emotionally charged. The three girls who led the cast were outstanding but the entire cast performed with a fantastic intensity and strength. Peters, Jones and Noonan also design this performance and their design is simple yet incredibly impactful. The cast use the set brilliantly to great effect. At times, the costume design is a little confusing in terms of knowing what time period is. Morris' sound design is equally brilliant and effective in this piece and Tracey Gibbs' lighting design works very well in this piece. The narrative of this piece felt easier to follow and I felt I could connect to the characters a lot better.
Both pieces are very powerful, hard hitting and thought provoking and use very limited spoken language which makes them all the more impressive. The two performances are on until Tuesday 28th May with two performances of each piece daily so definitely check it out if you're near Liverpool.
I must also give a huge amount of credit to Stella Okafor-Ross, Siobhan Roxburgh and the team at LIPA, as well as the team at Unity Theatre, for putting on numerous productions all at the same time at various venues and making them all flow very smoothly.
Reviewer: Jacob Bush
Reviewed: 23rd May 2019
North West End Rating: ★★★★