Have you ever walked in to a place and thought I don't belong here?
The Meeting by Mell Flinn, a Scottish and Maltese playwright based in Edinburgh follows Chris, Julian, Andrew and Lisa on their journey through the "Psycho's Anonymous" meetings for a murder that has taken place as we learn about the real people behind our quick assumptions.
The play was delivered raw and honest and had moments of shock but theatre needs to have more of this making awareness on conditions or societal views. One criticism I had from the start is that it's only on for one performance as this would have been great if it was on for longer but if it does come back I urge you to go and see it.
This show was under the direction of Barewater's artistic director Ben Rivers and co-directed by Amber Buttery.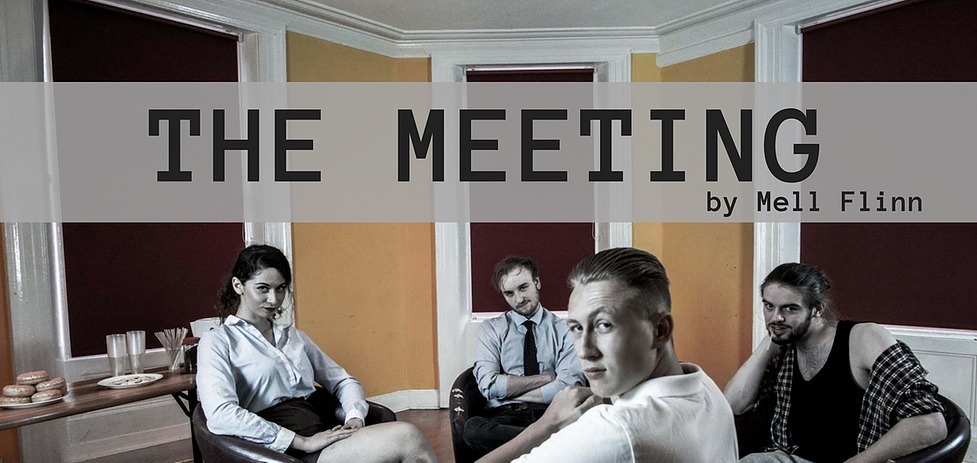 When this show was performed during Edinburgh Fringe it was smart in the round configuration. Whereas this showing it was end on. Although I was curious as to how that would have looked. The play was very intimate. It felt like you as an audience member we're a part of the meeting to.
Jack Sanders plays Chris, Jack carried the audience by his natural storytelling ability. Pete Austin who plays Julian but prefers to be called Jules was on hand for comic timing. Especially as some scenes could be very heavy topically it was a nice relief which he made effortless.
Rebecca Ozer, played Lisa, her character was very blunt you wouldn't want to cross her when she is angry she was anxious to pass all the steps of the programme so she can go back to being a journalist. Rebecca is a strong actress who is made for this industry.
Louis Gale plays Andrew who has designed the program to help rehabilitate the members of the group. Louis acting style draws you in,
It's hard to remember that these actors are about to graduate from the Liverpool Institute of Performing Arts. This is because it feels like they have already left LIPA and have been making a name for themselves for years. It just goes to show that these actors will not be short of offers once they graduate. If you don't know who Barewater Productions are then you really should know them and indeed follow their work as there next season promises to be their best yet.
Reviewer: Luke Stephenson
Reviewed: 21st June 2019
North West End Rating: ★★★★★