It is always an honour to see new shows take their first steps into the world of theatre and tonight was no different as 'What Makes me Tic' takes to the stage at Hope Street Theatre. This show is described as an audience immersive theatre show that raises awareness of Tourette's Syndrome.
This 45-minute play included personal stories from actors who live with the condition, some educational scenes which shared facts/statistics and some scenes which highlighted the impact of the condition on an individual's life and wider family unit. This show was informative, interesting and quite touching. The actors opened up their personal lives to entertain, educate and raise awareness of Tourette's Syndrome which was very brave and something to be admired.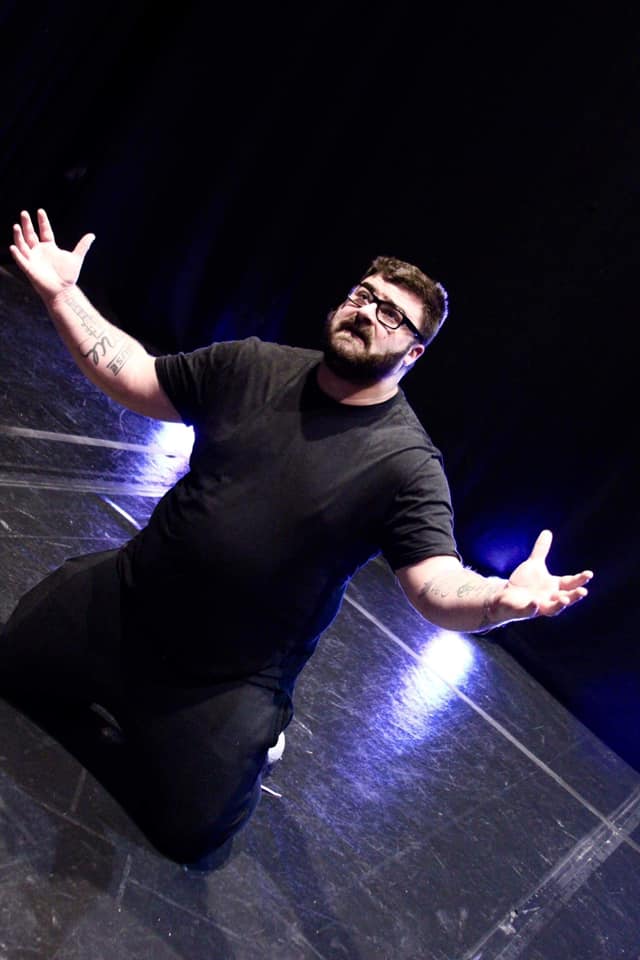 This show takes the audience on a journey as we are introduced to Luke and Charlotte when they are first experiencing the early symptoms of Tourette's Syndrome. These two actors were both honest and true to themselves as they shared heart warming and difficult moments from diagnosis as teens through to present day. The audience were asked to get involved in a practical activity which truly made an impact and added further dept to our understanding of this challenging condition. The use of projection, songs and lighting enhanced the production adding both reality and comedy.
This production was successful at both entertaining and informing but some of the fact finding scenes felt quite 'matter of fact' and although they were very interesting, they broke up the storyline a little. However, 'What Makes me Tic' was not like anything I have seen before, it is so real and appeals to a large range of audiences. I feel this show has the potential to go further with more exploration of its purpose. Congratulations to writer and actor Luke Stephenson (who would make an excellent inspirational speaker), Director Zoe Gibson and everyone involved in this production. Credit to you for challenging the audience and inspiring everyone to be more acceptable of diversity and disability.
Reviewer: Blathine Maguire
Reviewed: 30th June 2019
North West End Rating: ★★★★