Last night at Liverpool's Royal Court Theatre studio, opened a play called Bouncing Back written and directed by Gail Young.
The story follows a group of women returning to the game of netball, as well as their trials and tribulations. It originally premiered in 2016 in Chester to a huge amount of feedback from both audiences and netball communities within the country. Now it is here in Liverpool quite fitting really as Liverpool are hosting this year's Netball World Cup.
The show is 2 hours and 10 mins including interval, when watching the performance I felt I was a little lost within the story. There were moments were scenes came from nowhere such as Rob Evans (Richard Taylor) calling his mother for a cup of tea and I felt that scenes could of gone a lot further in depth especially when speaking about sensitive subject matter.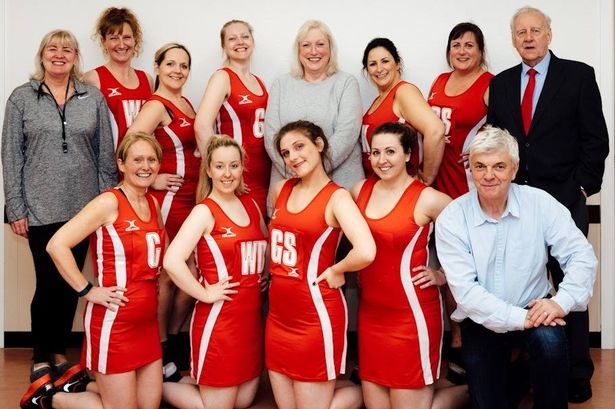 Depending on where you sat when the photographer came out to do a team photo you got a great view of the photographers behind and audience members were stretching to see the team photo and indeed joke the cast were portraying. So some audience's members lost out.
I felt the performance needed more oomph and urgency about it as some cast members were tripping up on lines occasionally through the show. I understand this could be opening night nerves but it happened a few times throughout the show. However the show did have some good comedy timing and heartfelt moments within the cast specifically from Fiona Macsween who plays ASBO
I did have 2 stars for this show however there is something always hard to achieve in comedy and that's make the audience laugh. Which they did for most of the show and that in itself deserves another star. I'm sure these comments in my review are from opening night nerves and I do hope they enjoy the rest of their run at the Royal Court. If this show does comeback I believe that this show would benefit from a 'round' theatre set up then you could portray some of the training sessions in a better space as one point a cast member tripped and my heart was in my mouth incase she injured and or broke something.
It runs till Saturday so if laughs, netball and a night out is what your after then do support this show made up of local talent. https://liverpoolsroyalcourt.com/whats-on/bouncing-back/
Reviewer: Luke Stephenson
Reviewed: 10th July 2019
North West End Rating: ★★★