Last night saw the final concert of the current season at Liverpool's beautiful art deco Philharmonic Hall, with the opening and closing pieces full of the flavour of Italy, though for me, the jewel was Boris Giltberg's performance of Beethoven's Fifth Piano concerto, a forceful reminder of the difference between live and recorded music and why the orchestra forms such a vital part of the cultural life of the city.
First, however, was Rossini's overture to his one-act opera The Silken Ladder. While the opera itself is rarely performed, the overture has remained popular since it premiered in 1812. Sparkling and shimmering but with moments of melodic beauty by the woodwind, it was the perfect opener, and also offered what to me was the first instance of page turning as a percussion instrument.
The Beethoven concerto was on a different level of intensity. Soloist Boris Giltburg has gained an international reputation for his sensitive and passionate interpretation of the music as well as for his technical dexterity. All these aspects were on display during this concerto, which one of the critics at its premier highlighted not only its originality but also the tremendous demands it makes on the pianist. And while I have listened to recordings of the concerto many times, it is only seeing it performed live that brought home the immense physicality it requires.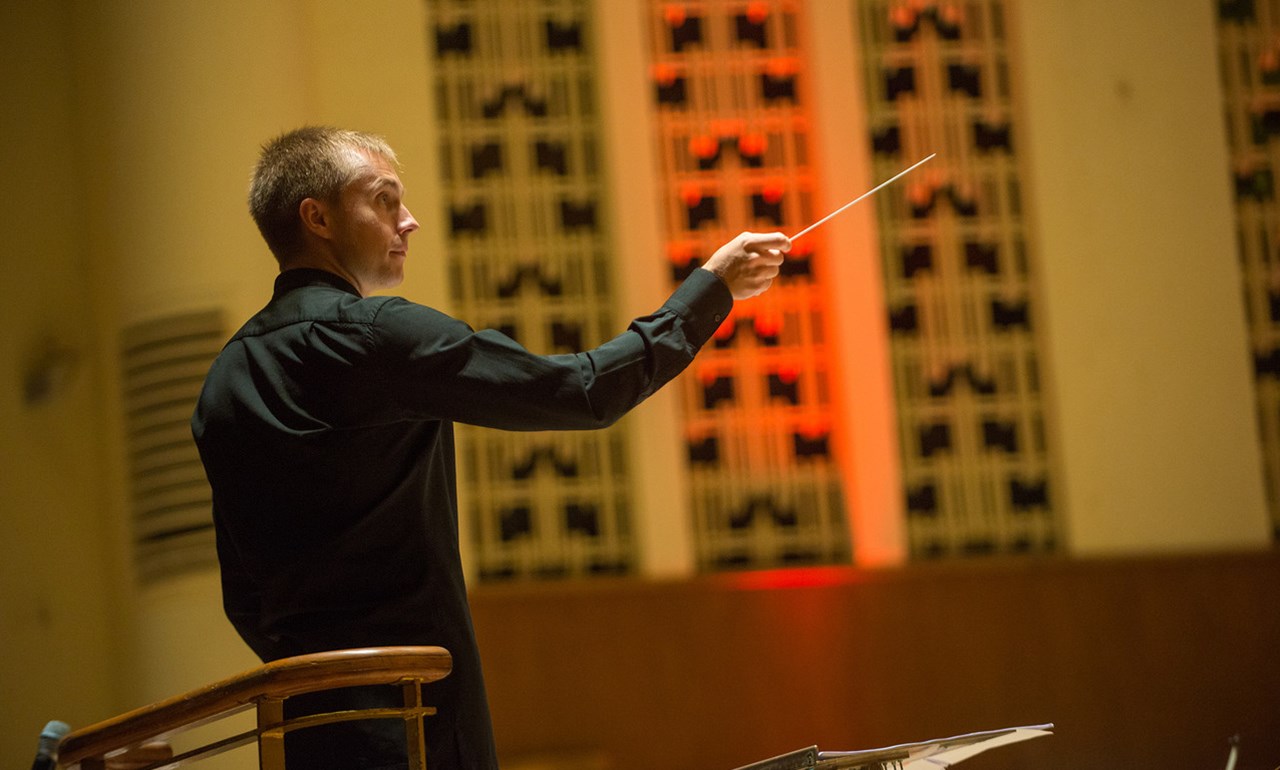 Giltburg gave a performance that was poetic and dramatic, with dazzling virtuosity, his fingers sometimes a blur on the keyboard, with mesmerizing cascades of sound, yet delicate and lucid in the slower moments. The rapturous applause showed the audience's appreciation of a remarkable performance, and was rewarded with an encore.
We then returned to holiday mood with Mendelssohn's 4th symphony, which, with its warmth and exuberance, encapsulates the composer's delight in his experience of Italian life on his travels through the country. Incorporating both frenetic country dances and gentle melodic interludes, it allowed the orchestra to demonstrate why under Petrenko's direction, they have become one of the top orchestras in the UK and why seeing them perform live is a privilege and an education.
The coming season offers, among other things, Mahler symphonies, artists in residence cellist Sheku Kanneh-Mason and mezzo soprano Jennifer Johnston, and a selection of concerts to celebrate Beethoven's 250th anniversary. Book your tickets now!
Gioachino Rossini Overture, The Silken Ladder
Ludvig van Beethoven Piano Concerto No 5 'Emperor'
Felix Mendelssohn Symphony No. 4 'Italian'
Vasily Petrenko – Conductor
Boris Giltburg - Piano
Royal Liverpool Philharmonic Orchestra
Leader - Thelma Handy
Reviewer: Johanna Roberts
Reviewed: 10th July 2019
North West End Rating: ★★★★★