The beautiful Philharmonic Hall presents 'Nashville Classics', a night of first-class country music with Singers from Capital Voices; Annie Skates, Zoe Nicholas, Lance Ellington, Stephen Weller accompanied by the wonderful Royal Liverpool Philharmonic Orchestra. Tonight was conducted by the talented Kennedy Aitchison who brought the remarkable sound of the orchestra together with some wholesome country voices to create superb sounds and a grand spectacle for the audience to enjoy.
This show gives a medley of classics from the world famous Johnny Cash, Dolly Parton, Shania Twain, Kenny Rodgers and lots more. What is great about a show entitled 'Nashville Classics' is that you will (hopefully) get big country music fans who know all the words and raise the roof when they hear their favourites which is exactly what happened tonight. Songs such as 'Country Roads', 'Blanket on the Ground' 'Islands in the Stream' and 'Achy Breaky Heart' had everyone toe tapping, swaying and brought a lot of the audience to their feet for much of the second half.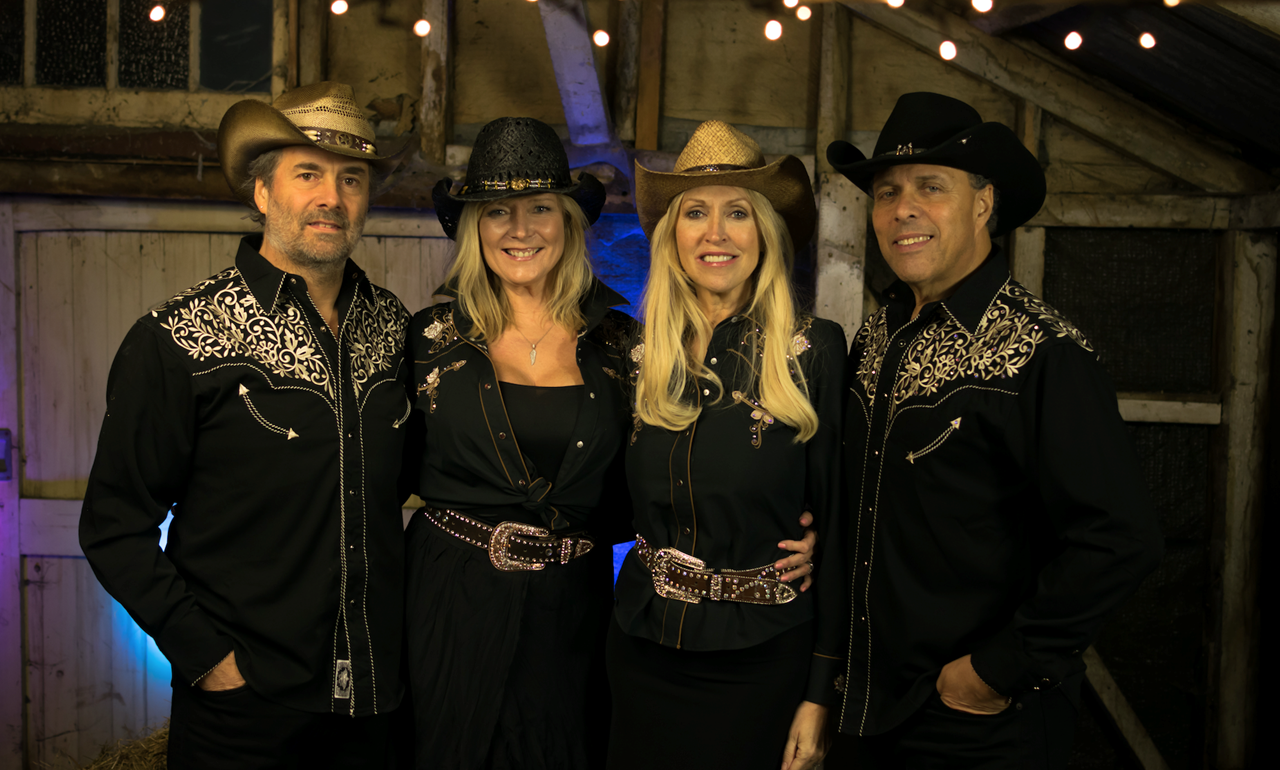 The Royal Liverpool Philharmonic Orchestra are a pleasure to watch and they got into the swing of things too by dressing the part, pulling out their checkered shirts and cowboy hats for the occasion. It was impressive to watch a masterpiece that is 72 musicians (yes, I counted) perform live on stage and their performance was enhanced by the fact that they were all enjoying themselves and the music they were creating.
Some audience interaction got everyone on their feet and loosened up. It was clear that the majority of this hall had a shared passion for country music. Luckily for us all, country songs are the kind that you can sing along to, get emotionally involved with and definitely enjoy. Tonight, 'Nashville Classics' reminded us of the brilliant storytelling country songs share and the undoubtable way that it makes you want to dance and sing. A number of modern songs were shared in the originally named 'modern medley' section with the beautiful 'Need You Now' being a personal highlight.
Tonight some of the rhythm section felt overpowering and the strings section, of which there were over 40 members, was not always heard from the back of the hall. Perhaps this was due to the sound engineering and I appreciate that it is unrealistic that every instrument could be mic'd up. However it would have been nice to hear a little more balance. The lighting was utilised well to enhance the performance and create more atmosphere, especially in numbers such as 'Ring of Fire' and '9 to 5'.
The four soloists have genuine country voices with some particularly beautiful vocals from the ladies Annie Skates and Zoe Nicholas. On some of the solo numbers, I felt the backing vocals; 'oohs' and 'ahh', were not necessary as this deterred from the talented individuals. In saying that, the lyrical harmonies were stunning and gave depth to this group's authentic sound.
If you enjoy country music, this night was unmissable. You will not tire of country music, whether it's the classic stuff stretching back five decades or the modern numbers which are being written every day. 'Nashville Classics' was a true celebration of live music which you really cannot beat and a show I would love to see again. Stunning venue, talented musicians and brilliant music- a huge Congratulations to everyone involved in this successful show and I hope it's not the last we hear from 'Nashville Classics'!
Reviewer: Blathine Maguire
Reviewed: 13th July 2019
North West End Rating: ★★★★★