Motown the Musical is about the ups and downs of the Motown record label but primarily this is a production that simply showcases the music that came out of Motown. Although the plot is very minimal, when you have the likes of ABC, Dancing in the Street, Do You Love Me, Signed Sealed Delivered and Stop In The Name Of Love all on the song list you know you're in for a blast.
Karis Anderson plays Diana Ross and she has a lovely voice. She really grew into the role and had a great rapport with the audience at times. Often her acting, particularly in her romantic scenes, felt quite OTT and unbelievable. Shak Gabbidon-Williams takes on the role of Marvin Gaye and his performance was fantastic.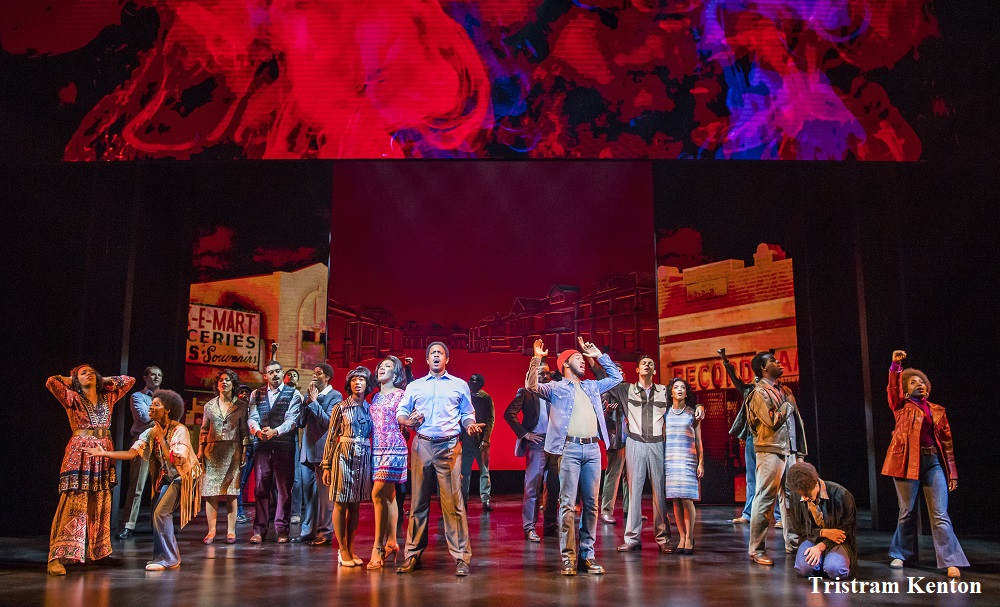 His performance felt full of passion and, although he felt a little underused in the show, I really rooted for him when we see that he isn't getting his fair amount of radio time.
The show has lots of exceptional performances from its large ensemble. The female soloist who performed Dancing in the Street has wonderful vocally and Daniel Haswell made for a fantastic Stevie Wonder in his appearance, acting and vocals.
The two stars of this show for me were Edward Baruwa as Berry Gordy and Kane Matthews as Smokey Robinson. Lewis' vocals were truly outstanding. The Act 1 finale was vocally spectacular. Baruwa made for the perfect Berry Gordy. His vocals were phenomenal, he knew how to work the audience and he had a brilliant stage presence. His wealth of experience in the theatre industry could really be seen in his performance.
Patricia Wilcox and Warren Adams' choreography is great fun and energetic, although there were moments it could have been a little tighter. David Korins set design is simple but it works brilliantly alongside Daniel Brodie's projection design. The projection in this show is really quite spectacular.
Motown the Musical is a great night out and it is just a feel good celebration of a catalogue of wonderful music. If you're looking just to have fun for a couple of hours, this is the show for you.
Reviewer: Jacob Bush
Reviewed: 18th September 2019
North West End Rating: ★★★