A Long Way Home tells the partially true story of Ben Phillips and his experiences of having an absent father. The show is creative, bizarre and very funny whilst being incredibly simple.
Ben Phillips is a truly fantastic performer. The audience is in the palm of his hands from the off. Phillips has a great rapport with the audience and he has a brilliant stage presence and his comic timing is perfect. However I would have liked there to be more material to tug at my heart strings a little. I felt most of the piece was tailored to get laughs. Phillips also designed the set and it is simple but it works brilliantly for the piece.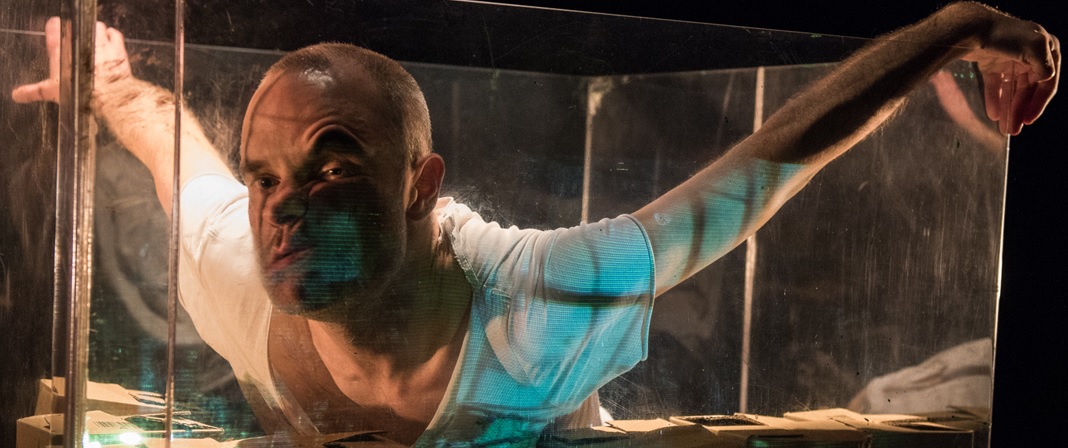 Barry Han's sound design is fantastic and everything is crystal clear, whether live or recorded. Scott Sherrins' lighting design is great – as with most things in this production, simple but very effective.
This production is a great example of how less can be more in a theatrical context. The audience seemed to be full of students of Phillips so it would be interesting to see how an audience who didn't know who he was would receive the piece. It was a thoroughly enjoyable piece of theatre and I look forward to seeing if and how it progresses and gets developed in the future.
Reviewer: Jacob Bush
Reviewed: 26th September 2019
North West End UK Rating: ★★★★