Trojan Horse is a play based on the real-life events of the Trojan Horse scandal when the government tried to close down schools believing that Islamist ethos were being instilled into students in Birmingham. Writers Helen Monks and Matt Woodhead spent over 200 hours interviewing people who were directly involved in the events of the scandal and this play takes their words and dramatizes them.
The show has a small cast of 5 but all give exceptional performances. Gurkiran Kaur plays student Farah and she portrays the character's various struggles brilliantly. Farah is a very well written and well-rounded character which is quite refreshing to see. Kaur's portrayal is very believable, and you could completely imagine her being in your classroom. Mustafa Chaudhry is very strong in the role of Rashid. It is refreshing to see a different viewpoint and he represents a point of view that the media generally doesn't.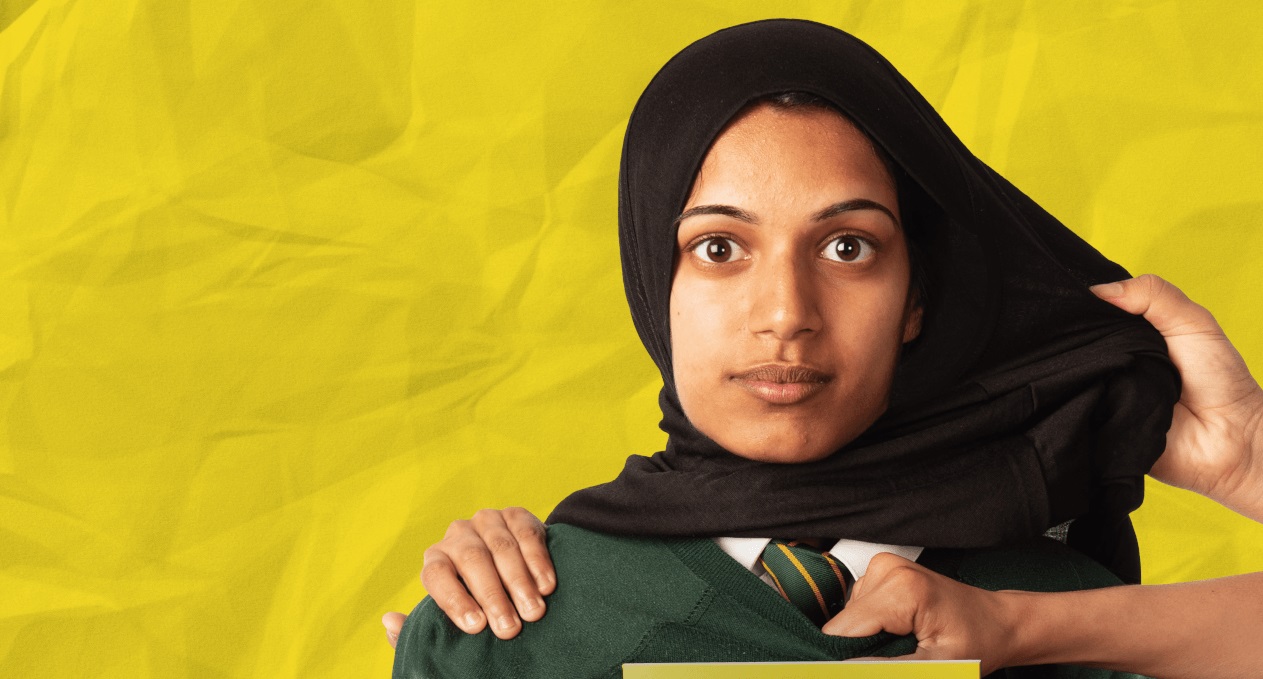 He is likeable and the audience really sympathises with his dilemmas and his response to his completely unfair treatment. Qasim Mahmood's performance as Tahir is brilliant. His characterisation is very believable and perfectly likeable.
I was personally particularly impressed by Komal Amin's performance as Jess and Keshini Misha's performance as Elaine. They both fully embody their characters and I was fully invested in their journeys. Misha plays both a teacher of many years and a young school student and both are just as believable. Amin is likeable and warm, and the audience really sympathises with her work struggles in the play.
Monks and Woodhead's writing is wonderful. It feels completely natural and believable and the characters mostly feel completely fleshed out. Woodhead also directs the play and the direction is spot on. The staging is simple, but this means the focus is completely on the characters and the story and that is what this play requires. Rana Fadavi's design is equally simple, but it works brilliantly, alongside Will Monks' lighting and projection, to show the different locations. The projections showing scene titles are very much needed though otherwise it would have felt quite confusing.
Trojan Horse is a fantastic, entertaining and thought-provoking play and is touring the UK into 2020. It is such an important play tackling many important themes and I would urge you to go and see it if you possibly can.
Reviewer: Jacob Bush
Reviewed: 18th October 2019
North West End UK Rating: ★★★★★