The Mums, Their Sons and the Knife is new play by Bri Mansy written out of necessity to raise awareness of the wider impacts knife crime has. The show does a great job of showing the stories of a variety of characters who are involved in and around an incident.
Jamie Dunning plays the ill-fated Jake. He wins the audience over immediately with his likeability and charm which makes his death all the more emotional. However I did feel it could have been more impactful if we'd known a bit more about his romantic life, as it is a theme in the show in a way. Evie Kaufman is outstanding as Epiphany, the daughter Jake never had. The character is a very creative addition to the play, adding a fresh insight in the wider effects of knife crime. Rebecca Bryan does a good job as Jake's sister Rachael, although it would have been good for the character to have a bit more to do and a bit more development. Julie Ross gives a great performance as Jake's mum, Liz. Her reaction to Jake's death is a particularly impactful piece of the play. I would have liked the play to be a lot longer though to see more of how she copes with her loss on the long term.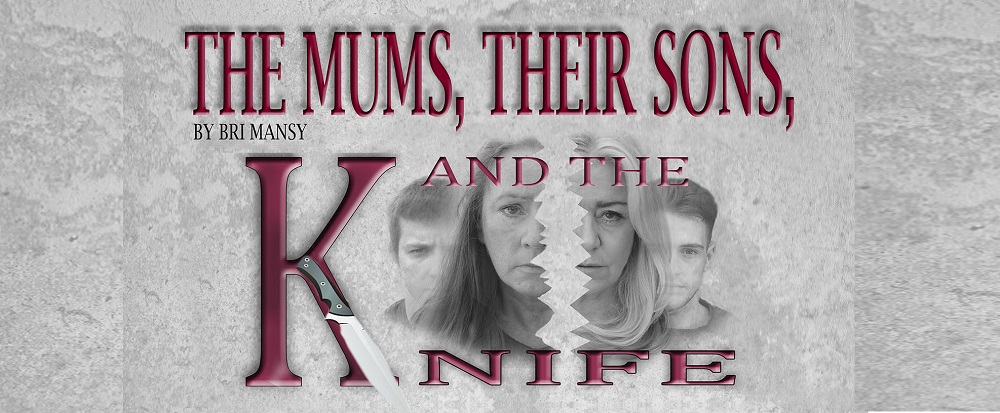 Adam Gannon as Macca is very underused but he is perfectly terrifying and intense in the scenes he is in. Jac Larnerd plays a Surgeon and although she only gets one monologue in the play, she adds a much needed different view on the situation and she delivers her monologue exceptionally. Karen Souness as the Officer does a tremendous job. Her rapport with both Ross as Liz and Pam Ashton as Mary is completely believable.
For me, the two stars of the show were Pam Ashton as Mary and Taylor Illingworth as Wayne. Both delivered their scenes with an incredible intensity which made their scenes very impactful and difficult to watch. The play does a great job at giving an insight into all sides of the story and Illingworth and Ashton portray this opposing side brilliantly. Ashton shows the struggle in deciding whether to stand on Wayne's side or not amazingly and Illingworth portrays the mental torture that Wayne goes through fantastically.
This production showcased some outstanding acting talent and it tackles its important themes and ideas very well. I did feel though that the scene transitions could have been a lot slicker. Scenes changes felt like they took quite a long time in blackout sometimes, despite there not being any major set changes. However, this is a very important play and after some development, it definitely deserves to be a bigger stage with a longer run and I also think it needs to be taken into schools as it's young people primarily that need to hear the messages of this play.
Sadly this production is over now but definitely keep an eye out for it as I'm sure it is not the end for this brilliant but sadly necessary play.
Reviewer: Jacob Bush
Reviewed: 26th October 2019
North West End UK Rating: ★★★★