It's good to see am- dram alive and well in Liverpool and never more so with the troupe R.A.D.S (Reformed Allerton Dramatic Society). The group, which has been established for well over 25 years is run by enthusiastic locals who put on two shows each year for their loyal and dedicated followers. Performances take place in a local church hall, which, although quite Spartan (and chilly), adds to the overall ambience of the occasion.
This years' winter offering "Subject to Contract" is a new play written and directed by local playwright Nick Broadhead.
The play is advertised as a comedy thriller set entirely in the living room of Grace and Wilf Bickerton. Without giving any spoilers away let's just say both the Bickertons and their friends Kay and Miles Gosforth have multiple murderous intentions, add a contract "agent" to the ever twisting story and seasoned Midsomer Murders fans will probably guess how the plot will develop and reveal itself.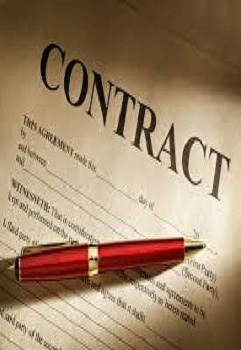 The cast all worked very hard throughout (in particular the writer and director Broadhead who stepped into the role of Wilf at the last moment due to a cast change. Special mentions also go to Heather Dickson as Grace, George Dutton as Miles Gosforth and Vicky Lodge as Sharon Scragg the would be "agent".
The set and lighting also needs a mention - both very impressive for such a cosy stage area in the chilly church hall.
Unfortunately if ever a play needed to be edited and fine-tuned, this was definitely the one. Some scenes were way too long, in some cases lots of needless rambling which made the overall pace quite slow. The play went into uneasy farce from time to time, which didn't really work for me, although most of the first night audience seemed to enjoy it.
There is no doubting the sheer energy and passion that everybody put into this production but I felt that it needed a more nuanced approach and better focus in its overall delivery.
Subject to Contract runs from Thursday 14th, 15th and 16th November at 7.30pm. There will also be a matinee performance on Sunday 17th at 2.30pm
Reviewer: Kiefer Wes Williams
Reviewed: 14th November 2019
North West End UK Rating: ★★★