The Nutcracker is at the heart of the English National Ballet. Wayne Eagling's Nutcracker is the 10th production that the company has done and is full of new interpretations, exciting choreography, elaborate, breath-taking set designs and beautiful costumes.
The Nutcracker is the Christmas staple in the ballet world and is renowned for its Christmas magic and excitement. This production premiered in 2010 and depicts not only a beautiful festive interpretation but simultaneously reveals a more sinister side to the story.
Scenes including The Mouse King are unsettling and disturbing. Although occasionally offering comic relief due to the talented James Streeter, his threatening presence is tangible throughout the performance and is captivating to the audience.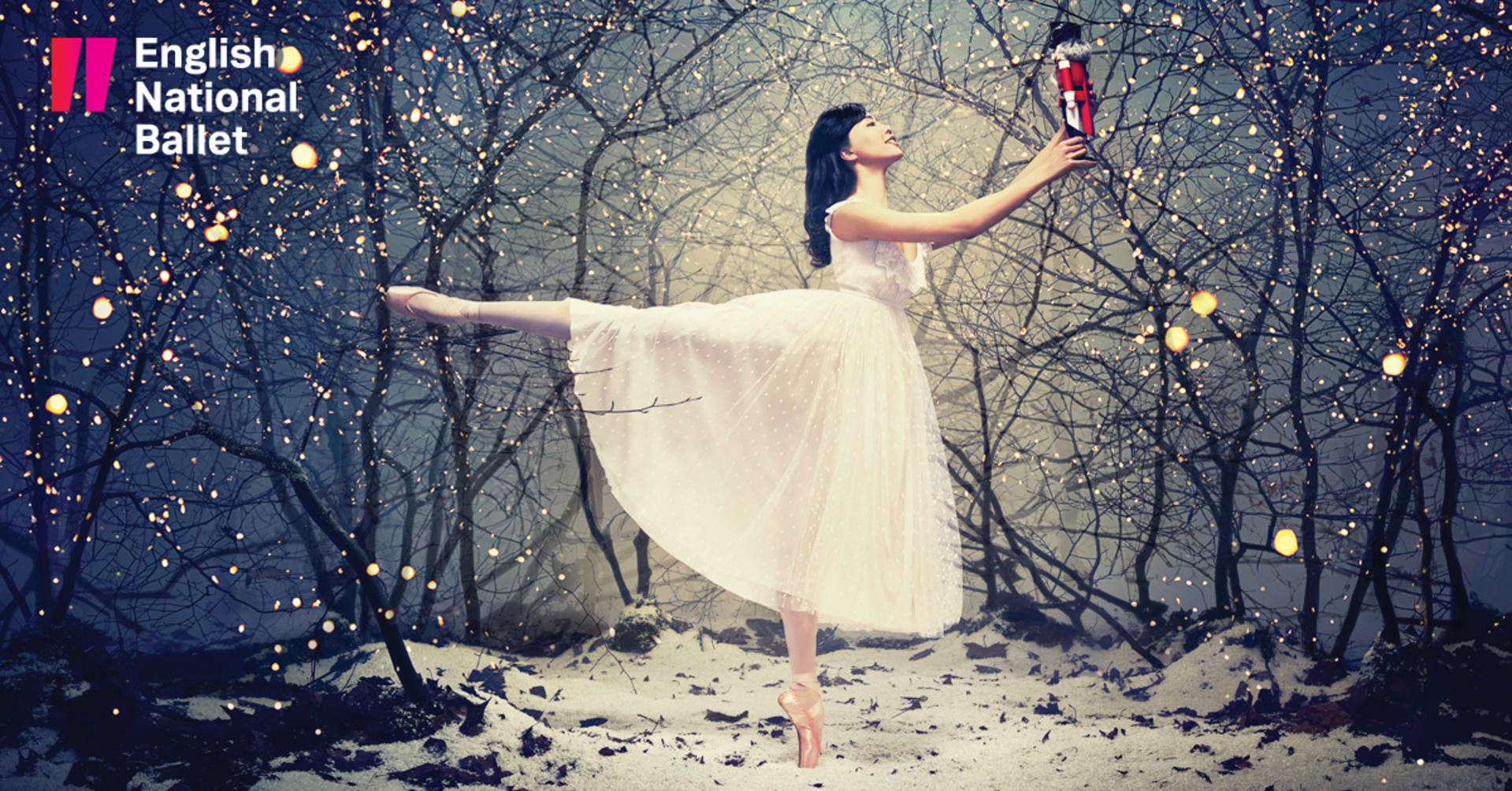 Performances from Sophie Carter and Oscar Williams were bright and refreshing. The two young dancers exuded professionalism and commitment to their performance and as a result were fantastic. A special mention must also be given to Shiori Kase for her brilliant, neat and seamless performance as and older Clara. Brooklyn Mack and Junor Souza also gave wonderful performances. The strength and stamina of the male performers was especially impressive.
Mention must be given to the spectacular set design. Some of the scenes, in particular the traditional snowy Christmas scene at the opening of the ballet with the young dancers skating. The sets are truly magical and are complimented well by the dazzling costumes that were so intricately detailed. Their beauty was noticeable even from further back in the theatre. It was a shame that the transition between different settings was not always seamless as this did detract slightly from the beauty of it.
Despite the fact that The Nutcracker is a well-known, well-loved ballet that has been performed many times before, this production brings with it a new energy and an alternative perspective. It is refreshing to see an old favourite turned into something exciting and subversive.
Reviewer: Sarah Goldsmith
Reviewed: 27th November 2019
North West End UK Rating: ★★★★