Edward II by Christopher Marlowe is one of the greatest pieces of English theatre ever written and throughout the years the play been adapted and reimagined by many companies far and wide. Now it is the turn of Liverpool based MT Productions to give their account of this famous power play in their own unique way.
Adapted by MT Productions creative director and writer, Marjorie H Morgan, this short one act play is an interesting take on Marlowe's 1593 turbulent tale of desire, power and ambition. The play is set in the landscape of a 21st Century Merseyside and specifically focused upon a large corporate shopping empire, where the various characters jostle for position and influence. Morgan's script flows really well with sharp and on-the-ball dialogue throughout.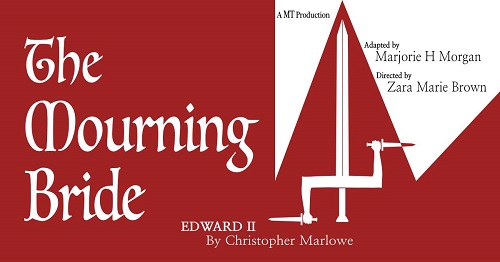 The all-female cast (Rachel Howard, Kel Nkondock, Alice Laybourne, Amy Stout and Shannon Power) performed with energy and precision under the keen direction of Zara Marie Brown.
Special mention to Rachel Howard who played the central role of Eddie with great aplomb and sensitivity. Another special mention to Ellen Butterworth-Evans and James Morris who both did an excellent job with the sound and lighting design.
Essentially Morgans's piece focused on power through revenge and desire and in this it definitely succeeded, however the play was far too short and we didn't really get to know the characters that well nor even fully explore their dark and damaged souls, which was a shame. I am absolutely certain there is a full length play here and hopefully MT Productions will bring this back to the stage with more fully rounded characterisation and stronger intent throughout. Nevertheless a lively piece with some great evocative moments. www.MarjorieMorgan.com
Reviewer: Kiefer Williams
Reviewed: 3rd December 2019
North West End UK Rating: ★★★