In Vasily Petrenko's introduction to the Royal Liverpool Philharmonic orchestra's performance of Mahler's first symphony last night, he spoke of how Mahler's aim was to move away from the superheroes of the symphonies of Brahms and Beethoven and instead focus on 'simple human life' and the 'journey of the individual and his role in the universe'.
And what a journey it was. From the tension of the initial sustained 'A' leading into the dawn awakening of the forest in the first movement, through the bright dances and later reflection of the second movement, followed by the sombre funereal tone of the third and then the jubilant finale at the end of the fourth, we follow the individual's journey from hope, through life, to final triumph.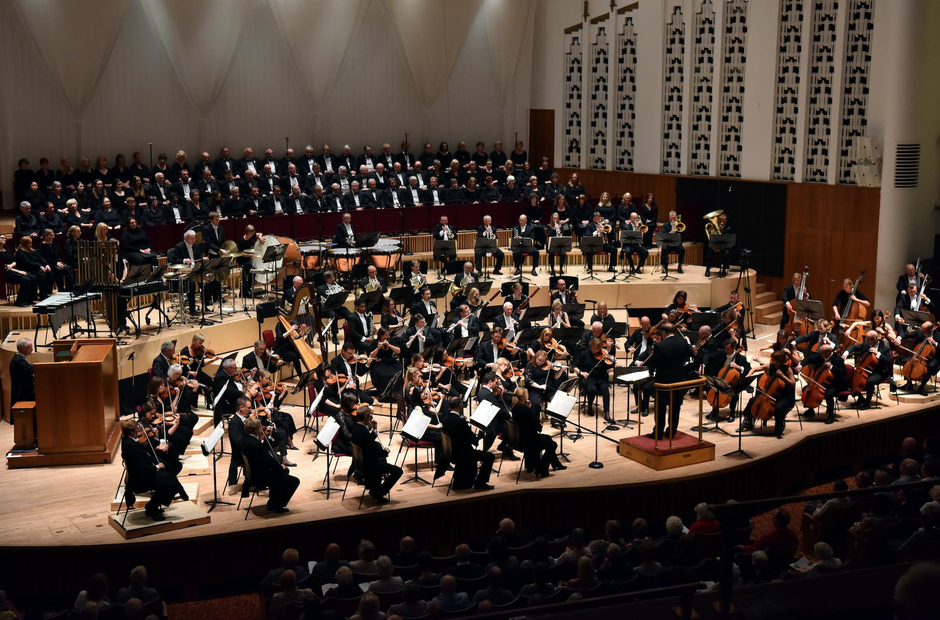 The wide range of tone required for this work displayed the virtuosity of the huge orchestra to perfection, with lyricism and delicacy at one end of the scale, through luscious and sweeping melodies, to controlled tension and dramatic energy at the other, from the double bass solemnly intoning Frère Jacques to the bright notes of the triangle shining above the music. This was a performance that was complex and demanding both musically and emotionally.
However, the journey within the symphony was not the only one on offer last night. We also had the journey of how far the orchestra and Petrenko, now in his penultimate year as chief conductor, have travelled since they last performed the cycle of Mahler's symphonies ten years ago. Just as Mahler wrought a transformation in music with this ground-breaking piece, moving it from Romanticism to the modernism of Schoenberg and Stravinsky, Petrenko has moved the orchestra from being very good to being one of the best in the country. However, there was a sense that the standing ovation was not just for last night's majestic performance but in appreciation for his achievement, and a mark of the mutual affection and respect between the conductor and the city that has taken him so much to its heart. The concert, which was broadcast live on Radio 3, can be heard on iPlayer, but if the packed auditorium was anything to go by, tickets to the remaining symphonies will be like gold dust.
Also to be enjoyed in the first half of the concert were Weber's early work 'Im Sommerwind' where, like the first movement in Mahler, we hear a composer using the orchestra to convey a connection with nature through the sounds of the woodland. This was followed by five lieder by Schubert, These were beautifully sung, to orchestrations by different composers, by the young baritone Benjamin Appl, who with his lyrical and at times almost operatic delivery, built on his previous Philharmonic appearance in Britten's War Requiem to establish his reputation as a performer to watch and as a favourite with the audience. https://www.bbc.co.uk/programmes/m000djtb
Anton Weber Im Sommerwind
Franz Schubert Five Songs
Gustav Mahler Symphony No 1
Vasily Petrenko conductor
Benjamin Appl baritone
Reviewer: Johanna M Roberts
Reviewed: 23rd January 2020
North West End UK Rating: ★★★★★