So, the last time I was in the Philharmonic Hall, it was to review Beethoven's Missa Solemnis. Tonight I was back there listening to Beethoven again, but this time, it was the famous composer at the beginning of his career with his less well-known Irish sidekick, Barry, as imagined by the Irish sketch comedy trio comprising Sean Finegan, Conor McKenna, and Sean Flanagan or, as they are collectively known, Foil, Arms and Hog.
Having seen them several times before, and being familiar with their penchant for dragging unsuspecting audience members to participate in various sketches, I cleverly booked seats in the centre of Row B. Uncleverly, I forgot that in the Philharmonic, the central seats of Row A have been removed, thus leaving Row B very much in the line of fire.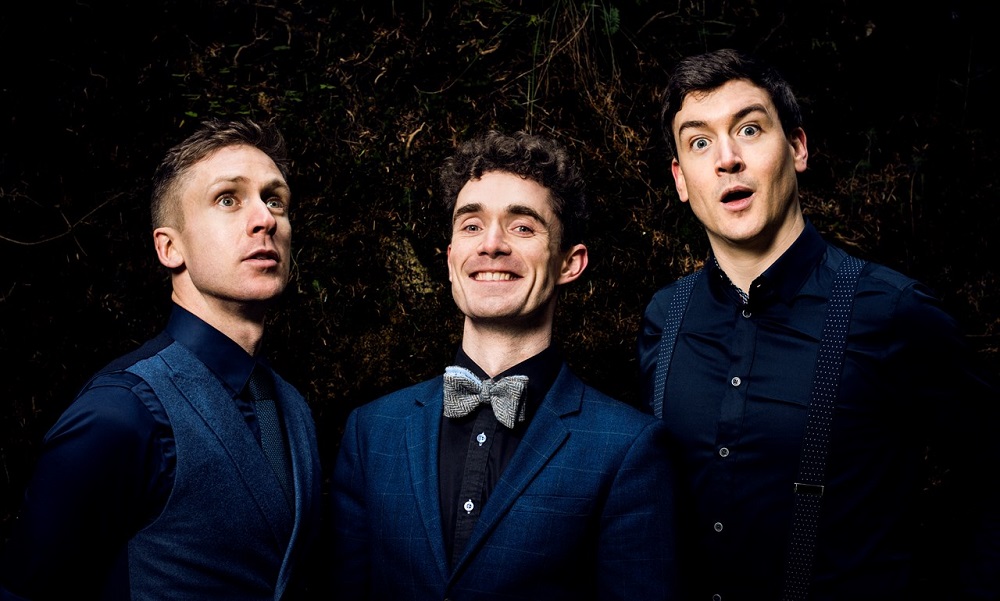 Lads, I can only apologise that you unwittingly selected the least competent person in the entire audience to be part of your show, and I hope I didn't spoil it too much.
It would, however, be difficult to spoil a show so overflowing with talent and charm. While, with the exception of psychopaths, we all tend to cry about the same stuff, humour is far more fickle and personal, and what leaves one person collapsed in hysterics will leave another without even a twitch of a smile. But such is the range of the group, from physical humour and mime to word play, accents, and song (the aforementioned Beethoven and Barry, a very Irish take on the problem of Brexit, and a mother's plaintive lament at her son's decision to leave home), it is inevitable that some sketches will work better than others. Indeed, more polished and rehearsed material is available on their YouTube channel, which has contributed significantly to their reputation and popularity.
However, a combination of both scripted and improvised humour allows them the flexibility to show off their talents within a well-structured show, with several running gags (in particular, the search for hosting a stag do in increasingly hostile environments in the quest for originality), and the element of spontaneity, while sometimes going awry, generally adds to the fun and offers that element of risk that is the hallmark of good comedy. One would have to be curmudgeonly in the extreme not to be won over or at least to find something to lift the spirits, which should ensure that their UK tour is a hit., providing they have better luck with their choice for audience participation!
Reviewer: Johanna Roberts
Reviewed: 20th February 2020
North West End UK Rating: ★★★★