The residing orchestra for St George's Hall in Liverpool is the Orchestra dell'Arte who with conductor and artistic director Edward Peak presented a programme of sheer classical delight. The performance began with three short pieces from Edward Elgar, Johann Strauss, Leo Delibes and concluded with Johannes Brahms famous Violin Concerto in D Major performed with finesse and great skill by the talented guest soloist, Jack Liebeck.
This was a concert that certainly matched the magnificence of its unique surroundings in the elegant concert room of St. George's.
Edward Elgar's concert overture Cockaigne, first performed in 1901, is an energetic piece of music paying homage to the city of London and was a rousing opening for the concert itself. In this brief overture, Elgar manages to paint a vivid, lively and colourful portrait of the city in all its glory. Orchestra dell'Arte performed Elgar's famous overture with great verve and an immediate sense of joy.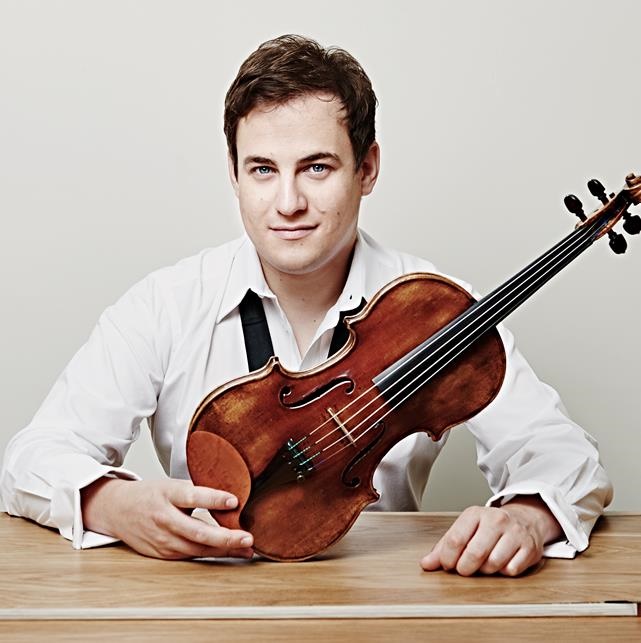 The Cockaigne overture was followed by the Johann Strauss overture to his three-act operetta Waldmeister (1895). This was a supremely elegant piece of music that showed off the talents of Peak and the orchestra – it was lilting, melodic and joyful in equal measure.
Next, we had a suite of music composed by Leo Delibes for the delightful ballet Sylvia, ou La nymphe de Diane (1880). Both lyrical and abundant in composition, Delibes combined a richness of melody with deliberate but delicate rhythm. The orchestra delivered a first-class rendition of this classical piece of ballet music.
Finally, we came to the centrepiece of the concert, Johannes Brahms famously forceful and powerfully complex Violin Concerto in D Major. In three distinct movements, Brahms composes a work of great emotional depth and utter beauty. The work is renowned to be quite difficult to interpret and indeed perform given the first movement is strong and powerful, followed by a gentle and warm Adagio in F major and finishing with the titanic and breath-taking last movement that has an almost anthemic feel to it.
The guest soloist Jack Liebeck certainly rose to the occasion delivering a faultless and overwhelmingly sublime performance. The sheer strength, commitment and absolute passion from Liebeck was definitely something to behold and he richly deserved the standing ovation at the end of the piece.
This was without doubt a superb concert presented by the Orchestra dell'Arte, intelligently put together by artistic director Peak, sparkling and outstanding performances from the entire orchestra and a truly virtuoso performance from the young violinist Liebeck. Triple Bravo! www.dellarte.co.uk
Reviewer: Kiefer Williams
Reviewed: 23rd February 2020
North West End UK Rating: ★★★★★