If, like me, all you know about the tango is what you've seen on Strictly, prepare to be educated, entertained, and amazed.
Tango Fire is quite simply spectacular. Six couples, led by German Cornejo, Argentine tango champion and choreographer of the show, and his partner Gisela Galeassi, accompanied by the extremely talented musicians that comprise Quarteto Fuego, set the stage alight with a sizzling show, making the large space of the Philharmonic feel as intimate as a bar in the hotspots of Buenos Aires.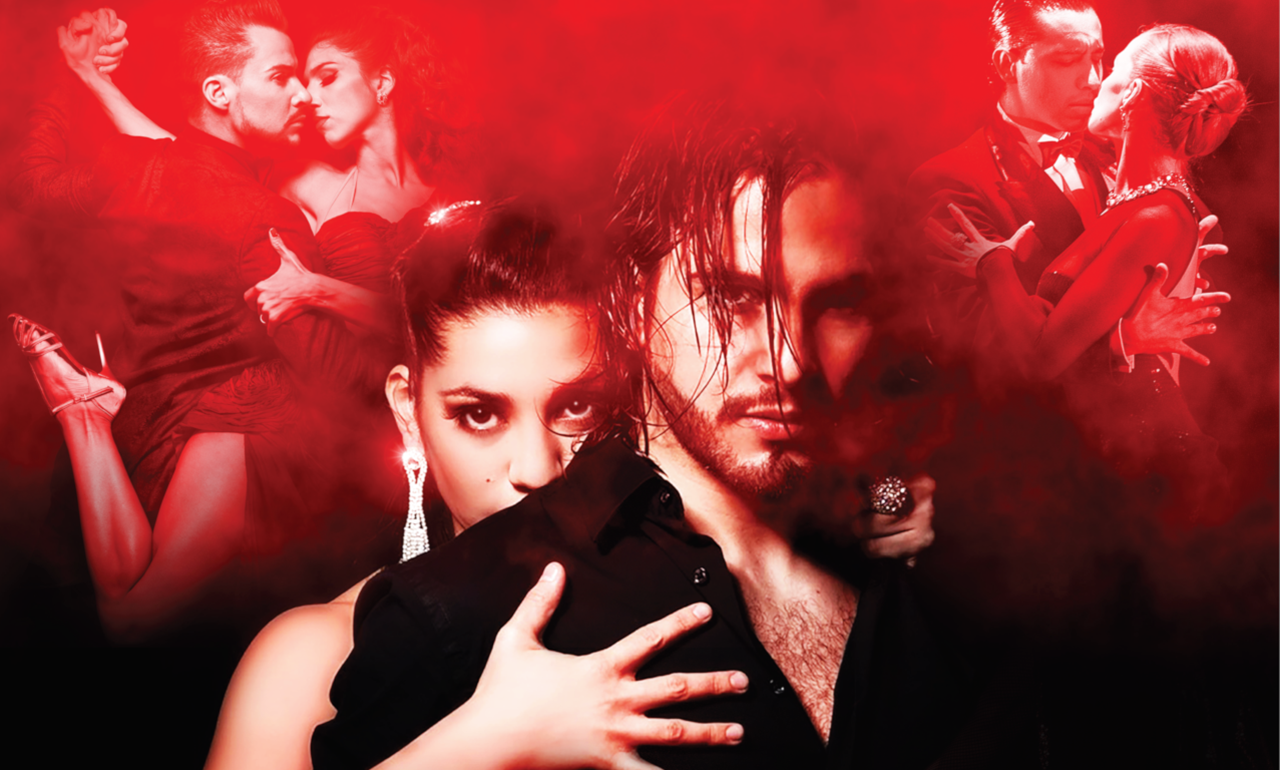 While I had wondered how it would be possible to fill an entire evening with just the one dance, the loose narrative of six couples who meet and dance in various contexts and formations (ensemble, trios, and couples) has allowed Cornejo to explore and demonstrate a whole range of different styles, though all with the sensual closeness and precision footwork that characterise the tango. However, this show takes the dance to another level. There are heart stopping lifts and drops as the men swirl their partners around; the couples glide and shimmer across the stage at a breath-taking speed only to slow the pace down to convey the passionate and romantic nature of the dance, and then finish with a dramatic flourish and a striking pose, frequently enhanced by the effective lighting.
Everything about this show exudes glamour and style. Though one has to have some pity for the men dancing under the lights in suits, the costumes for the women are superb with a variety that extends far beyond the figure-hugging dresses with which we have become familiar – from day time black and white floral dresses, to glittering black numbers and, in one instance, a black lace leotard that showed the dancer's physique and movements to perfection - but which always enhanced rather than hide the intricate footwork.
The quartet, comprising piano, violin, bandoneon, and double bass, accompany the dancers throughout but also have been given the opportunity to shine with some solo pieces, and shine they do. My only regret is that there wasn't a programme available to give more information on the show, the dancers, and the musicians, as it is clear that there is far more to tango than meets the eye, though what does meet the eye is, in this instance, remarkable.
The standing ovation at the end was more than deserved, and for anyone looking for an antidote to the wet and windy weather of a British winter, I can't recommend this show highly enough. https://www.tango-fire.com/
Reviewer: Johanna Roberts
Reviewed: 22nd February 2020
North West End UK Rating: ★★★★★