Energetic, vibrant and inspirational physical theatre at its best.
Wicked Women is a roller coaster performance by ten committed female actors who take the audience on a passionate, whistle stop tour of historical heroism. Using dance, music, audio clips and imagery we see the courage, bravery, struggle and vision of some famous, and some lesser known, women who have helped shaped the conversation around equality and gender. The show lasts for just thirty hectic minutes and is more powerful for its brevity.
Although not presented sequentially, we see familiar historical figures including a combative, flame-haired Boudicca, a white-faced Queen Elizabeth the First and a militant Emily Pankhurst. Without ever feeling lectured or 'educated' we hear from American abolitionist, Harriette Tubman, English lesbian diarist Anne Lister (recently portrayed on our TV screens as Gentleman Jack) and Malala Yousafzai, the young Pakistani activist and Nobel Peace Prize winner. There is even an appearance of the sixteenth century Sultana Tun Fatimah.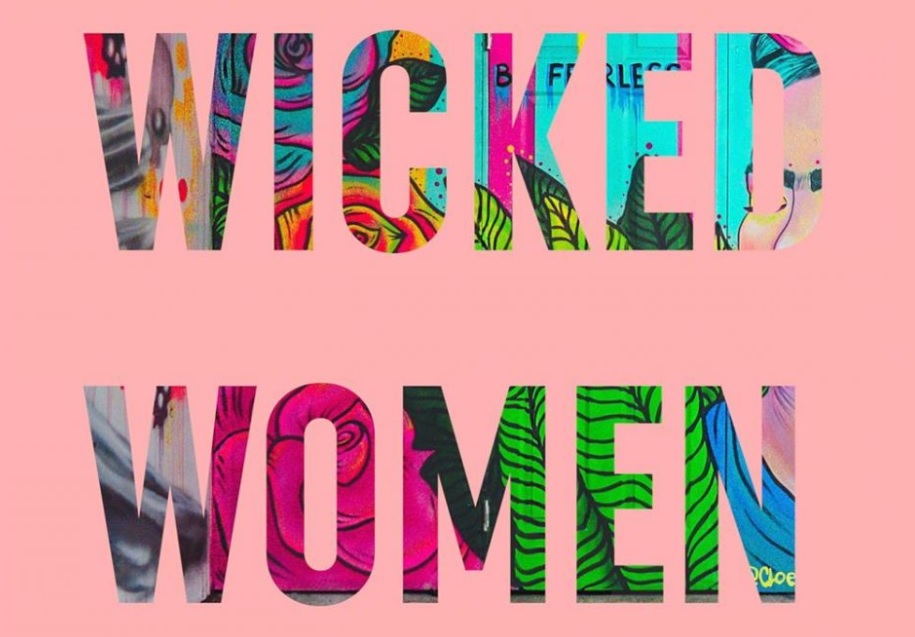 From the arts we see Frida Kahlo (accompanied by stunning and provocative images) and soprano Maria Callas, both presented beautifully and musically.
During the piece on Gertrude Ederle, the first woman to swim the English Channel, we see for the only time in the performance the various reactions of men trying to come to terms with female accomplishment and how that imposes on their prior beliefs.
There is some playful interaction between the characters across the ages as we witness Anne Lister propose marriage to Emily Pankhurst, which she gracefully accepts, and Elizabeth the First mouths the words of a speech given by environmental, teen campaigner, Greta Thunberg. This is one of many powerful scenes during the show.
The choreography is tight and impressive, sometimes having us holding our breath as performers dance, writhe and fly. The performance draws out emotions ranging from anger and indignation, to laughter and camp.
Wicked Women is a production by Liverpool-based, Tmesis Theatre to celebrate International Women's Day and is part of a larger programme to promote discussion about gender balance. It is clearly the product of a collaborative and participatory exercise of a group of enthusiastic and talented young women under the directorship of Elinor Randle and a discussion featuring the cast is hosted after the show.
There is no plot, no ending and very little dialogue here but there is genuine passion and energy which is returned by an appreciative audience.
Reviewer: Bob Towers
Reviewed: 11th March 2020
North West End UK Rating: ★★★★