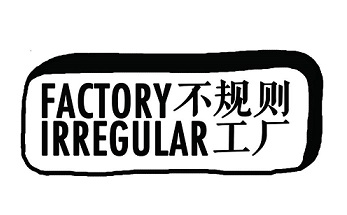 As part of the Camden Underground Festival, Factory Irregular bring unique performance experience "Together" to Camden People's Theatre studio space. Billed as an interactive experiment this performance explores our relationship with technology. The piece is newly materialised each night by a collaboration between both performers and spectators. Conceptualised by Chinese artists Mengting Zhuo and Yuying Yan, the show uses live broadcasting and anonymous audience comments to explore issues of loneliness and connecting in a technology obsessed age.
Prior to entering the space, the awaiting audience held a sense of nervous excitement regarding what experience lay ahead of them. Compulsory to participating is a fully charged phone in order to connect to an online forum specifically designed for the show. Spectators were assigned an online username which allowed them to anonymously message the presenters through a live chat stream. The studio was empty with nothing but three large screens displaying three live broadcasts. Audience members had the freedom to move around as they wished which granted them the power to change whom they wanted to listen to at any point. Integral to the experience was ensuring all communication only happened through technology.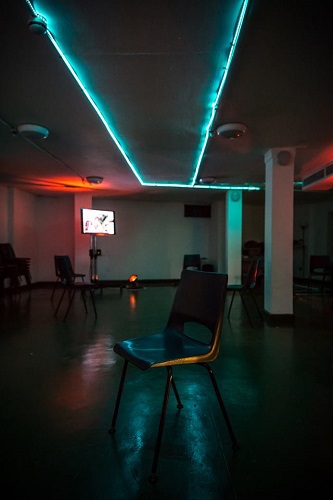 Rather than being loud or gimmicky in order to get the most spectators, the presenters were conversational and relaxed. This natural flair drew spectators in. Though each presenter had a very different energy and style, they were all focused on sharing their life and activities in their broadcast. Yan simply shared her scrapbook and music choices to engage people in messaging. Chidi Omari's broadcast felt very much like hot seating a fragile stranger. The freedom of being able to ask any question was dangerously liberating. Omari's focus was speaking about deeper issues such as feeling disconnected and lonely. For an audience who wanted to play and be entertained this was fresh bait! As a spectator, I felt like I had the right to test those who had put themselves in the spotlight by being provoking or comical. What was disturbing was how quickly teasing comments could get vindictive when posting anonymously and seeing others do the same.
The interactive comment stream was temperamental at best. At points messages weren't received by presenters or being displayed on the screen. This was frustrating as it meant viewers weren't being included or able to fully engage with the content. As technology is the focal point of the piece, it's fundamental that this is working properly. Some development could found in strengthening the chat stream system, internet connection and ensuring presenters are completely audible.
Smaradga Kara was particularly excellent at engaging spectators. Whilst getting ready for a night out, Kara did her best to acknowledge all comments and questions that were thrown her way. A habit which all of the presenters would do well to adopt. Ensuring she read all comments before answering them made the conversation inclusive. Kara was not afraid to be driven by what the audience requested. Fun, bold and bright, her broadcast was thoroughly entertaining.
With 60 minutes of broadcasting, Yan and Zhuo could have gone further to explore issues of loneliness and connection. Overall, a very refreshing performance that has left me reflecting on the experience and how technology limits or corrupts how we communicate.
Reviewer: Isla Robinson
Reviewed: 18th September 2018
North West End Rating: ★★★