Fresh from the Edinburgh Fringe, Chalk Line Theatre debut new play Testament at The Bread and Roses this October. As part of the Clapham Fringe, this compelling story by playwright Samuel Edmonds explores the troubled mind of a grief-stricken car crash survivor.
Meet Max, an endearing man whose distress from the loss of his girlfriend Tess has led him to attempt suicide. Surviving this has left him with a head injury which gives him entertaining apparitions involving Satan, Jesus and girlfriend Tess. Endeavouring to deceive or enlighten Max, these figureheads question the treatment he's receiving, whether Tess actually died and who he can trust.
Edmond's writing moves between beautifully written poetry, absurdist action and exceptionally natural dialogue. He finds a delicate balance of humour in the tragic absurdity of Max's delusions. This makes the piece both enjoyable and moving.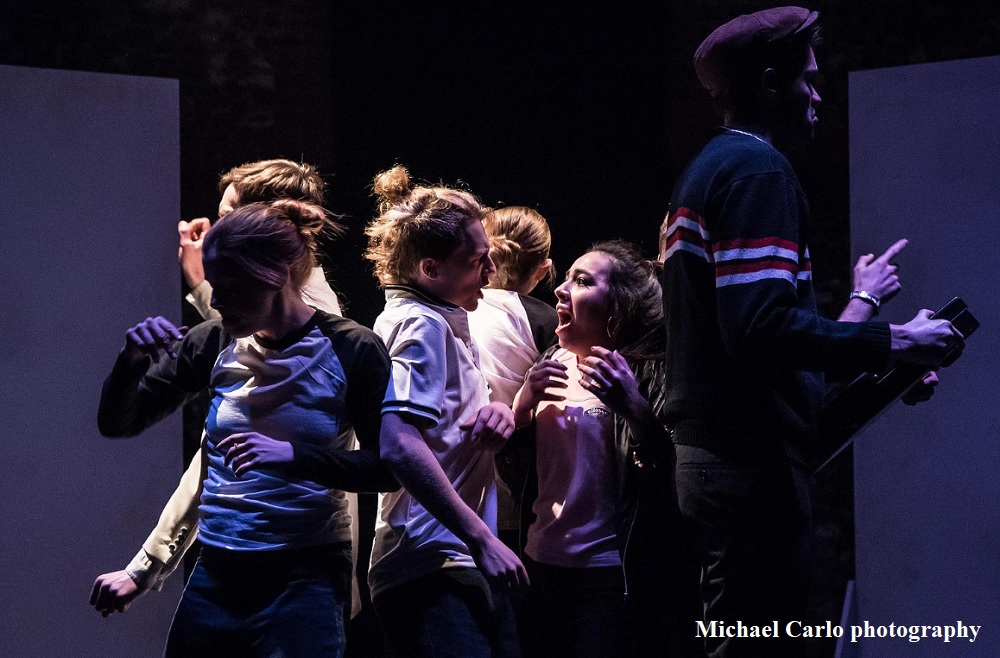 Directors Edmunds and Patrick Harrison have orchestrated seamless transitions that ensure shifts between theatrical styles don't jar. Rather, everything that is presented serves the storyline. Movement is dynamic, the cast present powerful choreography representing disturbing images of hospital procedures and the car crash.
A detailed edgy soundscape created by William Patrick Harrison undertones Max's journey throughout. The soundtrack is intricately timed with onstage action making the experience almost cinematic at times. Staging is simple but effective. The adaptability of a raised hospital bed on wheels and portable headlights provides incredible freedom for effective use of space.
The cast is brilliantly balanced, the company of six work as an excellent ensemble. Performers invest incredible amounts of energy and passion into this production. Each role serves a clear purpose in the storyline. Unfortunately, without a published cast list I'm unable to give individual credit.
An excellent production which is highly entertaining and deserving of a wider audience. I urge you to see it when it at The Hope Theatre later this month. https://www.chalklinetheatre.com/
Reviewer: Isla Robinson
Reviewed: 11th October 2018
North West End Rating: ★★★★