Pop-Up Opera are a touring opera company founded by Clementine Lovell in 2011, who aim to change the way people view opera by bringing it to unusual, intimate and unconventional spaces. Opera can be perceived as outdated and extravagant, but by stripping back the smoke and mirrors and producing bare, raw yet engaging performances; Pop-Up Opera hope to revive opera and change its appeal to a modern day audience.
They are currently touring with Peter Brook's adaptation of Bizet's "famous masterpiece", La Tragédie de Carmen, and on this occasion the opera is located at The Vaults, an underground theatre space situated beneath Waterloo Station.
The decision to bring La Tragédie de Carmen to the derelict location of The Vaults, was a choice that paid off on the most part. On entering the venues "box office" you are forced to walk through a manmade forest before reaching the entrance for the theatre and bar area. Tall, ghostly trees are systematically scattered across the space and the white, almost blue lighting proves successful in creating an eerie and haunting atmosphere. The setting inside the theatre itself however is bare, with a small square platform as a stage, a projection screen behind, four chairs and a collection of handheld props - the aim to keep set and props to a minimum is obvious. The use of the space on such a spatially limited stage is clever and carefully executed throughout, with all actors aware of their surroundings and each other. However, the piece could have benefitted from a slightly bigger stage in this particular venue to ensure the audience were not distracted by the on goings surrounding, and behind the stage, that were separate to the piece.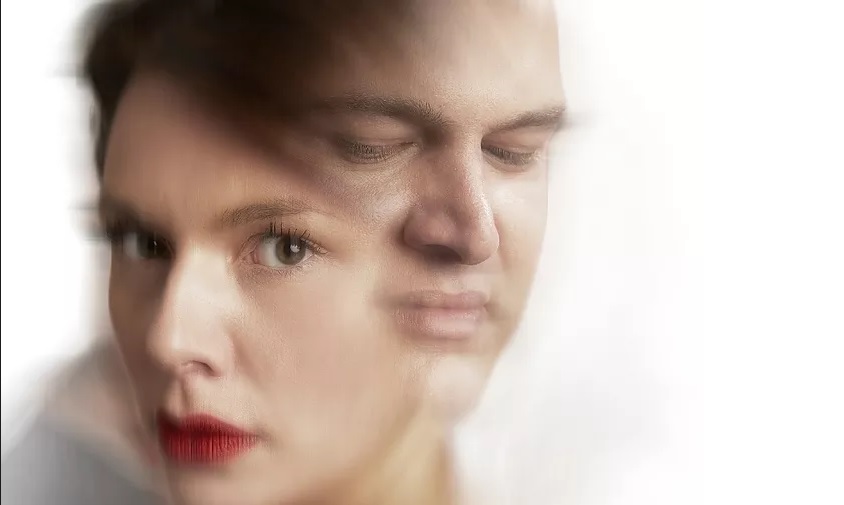 To the left of the stage, Berrak Dyer was present throughout flawlessly playing live piano accompaniment to compliment the piece. This particular adaptation of Bizet's Carmen abandoned the orchestra and were right to, as the performers flourished and shone through the exposed and stripped back sound of the piano.
La Tragédie de Carmen is a French opera set in 1939 Spain near the end of the Civil War. Fuelled by lust, destruction and loss the characters spend the entirety of the opera in a passionate yet violent love… square, resulting in Carmen's death by Don Jose. Chloe Latchmore's take on title role Carmen was conflicting at times. Her physical portrayal of such a flirtatious and sensual character was at times clumsy and seemed unnatural to Latchmore.
Nevertheless, Latchmore connected well to the desperate and falsely innocent side of Carmen with a believable performance. James Corrison (Escamillo) and Cliff Zammit Steven (Don Jose) remain grounded and consistently strong throughout. Although, Alice Privett as Michaela was the real one to watch. Privett unfortunately had less stage time than Carmen and Don Jose but made up for it through her effortless and beautifully controlled soprano vocals. Her voice resonated throughout the theatre as she added texture and dynamic to her often emotionally charged performances.
Pop-Up Operas decision to cast only four principles and no chorus is a decision that was brave, but unfortunately unsuccessful. Although, the cast on a whole were technically strong vocally as well as competent actors, the piece needed a different dynamic which would have been enhanced by even just a small ensemble cast.
La Tragédie de Carmen is performed in French, but fortunately for the non-French speaking audience members Pop-Up opera provided English captions on the projection screen. Including English captions is a great idea in theory, but only when done to its full potential. Due to the uneven caption to song ratio, only parts of the opera were accounted for, which proved for a confusing and "gappy" storyline which didn't quite follow its natural throughline; especially if you are unaware of the story of Carmen and seeing it for the first time. The use of the projection screen was multipurpose, showcasing a series of scenes from the Spanish Civil War and creative shadow puppetry.
All in all Pop-Up Operas aim is clear, and although successful in ways could benefit from further exploration into what a modern day audience may want to see explored in modern adaptations of classical opera works.
Reviewer: T Smith
Reviewed: 14th November 2018
North West End Rating: ★★★