In 1987, the world watched as a new and revolutionary way of dancing and an innovative love story unfolded on our screens. Now, just over 30 years later, I had the pleasure of watching this amazing company bring Grey and Swayze's love story to life on stage. This astounding show for me had a lot to live up to due to the shoes it had to fill and those of which the actors taking on such huge roles had to walk in. For me, the cast did an all round amazing job at giving their all for this tough show; their professionalism aided their performances and simply added to the comedy of the iconic scenes which were harder to recreate.
Fortunately, I am very familiar with the film and the story line which helped with some of the technical and sound issues throughout the show. But, again, the microphone issues did not phase any of the actors on stage which I must award credit for as, as a fellow performer myself, I can understand how hard it is to keep your cool when things go wrong. Nonetheless, sometimes I missed key lines due to general diction and accent slips from the protagonists which made me feel maybe more work or research on the American accent and dialect may have helped the entire cast.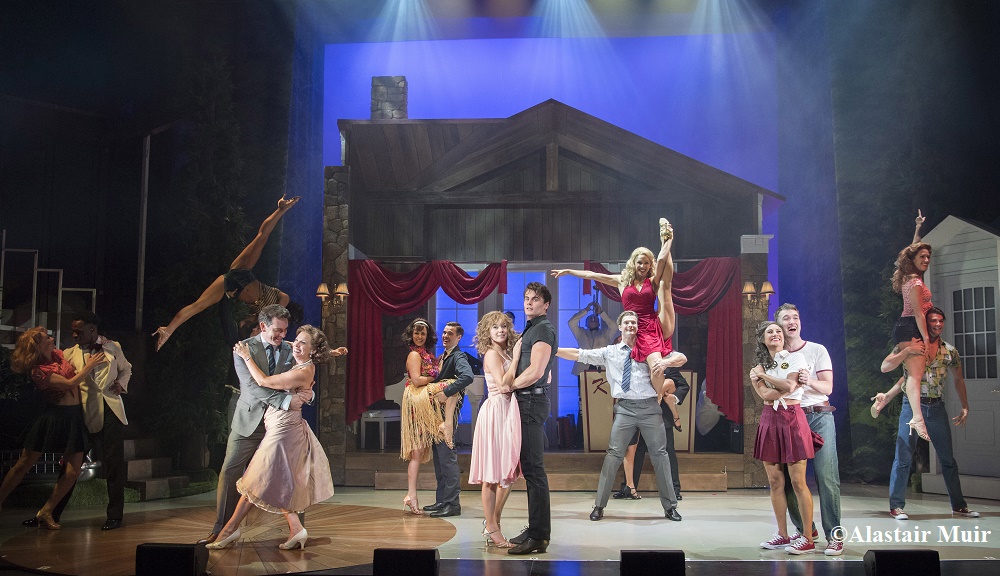 Onto specifics, I personally must applaud both Michael O'Reilly and Simone Covele for their effort and chemistry on stage in their dance numbers. Both have obviously been beautifully trained and know how to make a stage their own. Also, another stand out for me was Kira Malou (Baby). Well done for bringing a whole new and exciting side to the Francis we all know and love and for making me genuinely feel for you in every word that you said. I would have loved to see your character more in certain areas and to stand out from the very beginning of the show.
A few issues I must address are very minor things such as the stage hands not being off stage when they're supposed to be and being visible in labelled and bright clothing when changing the set over. This was a little off putting from the story. Also, I noticed a few times that set and props were late on stage which again delayed the story line and emotion in iconic and big sections of the show. Finally, I felt that sometimes lines were a little slowly delivered and delayed. At first I believed that this was just because the actors wanted to add in a pause for the dramatic affect however, after a full hour of this happening sporadically and in strange areas of the plot I believed this could be a nerves issues with delivering lines of simply an actor wanting to take the stage as their own for longer than they needed to. This was noted a lot in Lisa's character. This is a 'larger than life' character and was played this way by Lizzie Otley. However, I felt as though sometimes she took over other people's limelight which felt a little too over the top at times. But, I praise her for giving her everything in the character.
Overall, I thoroughly appreciated every second of my sexperience in this show and I would happily recommend this show to any lover of the 1987 film or simply anyone who is up for watching one of the greatest love stories and most sex filled dance show I have heard of. I hope I am able to see this again! A huge thank you to Wimbledon Theatre for having me.
Reviewer: Meghan Smith
Reviewed:19th November 2018
North West End Rating: ★★★★