I always love it when a production is inspired by a random event and Paid Fantasist is one such production. Based on 'A day in the life of…' Tom Baker, he of Doctor Who fame, and an article that appeared in The Times in 1978 the action begins.
And so the play, acted out by the two writers and performers (Rebecca Biscuit and Nick Field), deliciously charming and with great chemistry, take us on the journey of a typical day in the life of Tom Baker in 1978 and his drink and drug-fuelled adventures in Soho. Much of what follows was rather surreal and I have to say, quite indescribable, if even less understood. And yet, despite not really following what was happening, I found myself in quiet, pleasurable enjoyment.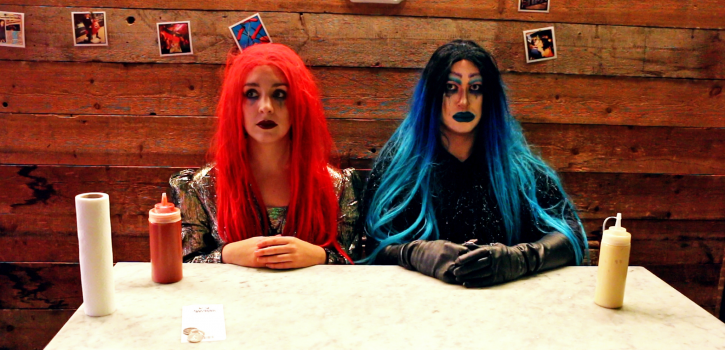 If I were to pretend to know what the play was about, I think I would say it was a reminiscent look at what was and what isn't there now. It was about regeneration, transformation, change and perhaps the understanding that magic and dreams aren't sold in a shop. But I feel I may be aspiring too high in my pretensions. Still, I think that's what makes this fun – everything is open to interpretation. And if I were also looking for an authentic experience, as I think this duo were, maybe tonight I also got one.
Would I recommend this? Kinda, yes. I'm not really sure what I just saw, but I'm reminded of an early Mighty Boosh-esque production. Light, bizarre and probably incredibly profound – if only I were deep enough to get it. https://www.cptheatre.co.uk/production/paid-fantasist/
Reviewer: Samantha Collett
Reviewed: 27th November 2018
North West End Rating: ★★★