It's Christmas time once again, the bane of many a reviewers year as you are dragged from panto to panto to see effectively the same show again three times a week, so when I was offered the chance to see a heart touching story performed by one of Britain's most enduring national treasures I thought all my Christmases had come at once.
This show is at its most basic form a beautiful piece of literature brought to life on stage by one of our ages greatest actors and I have to say, it definitely does deliver on all this promise, and then some!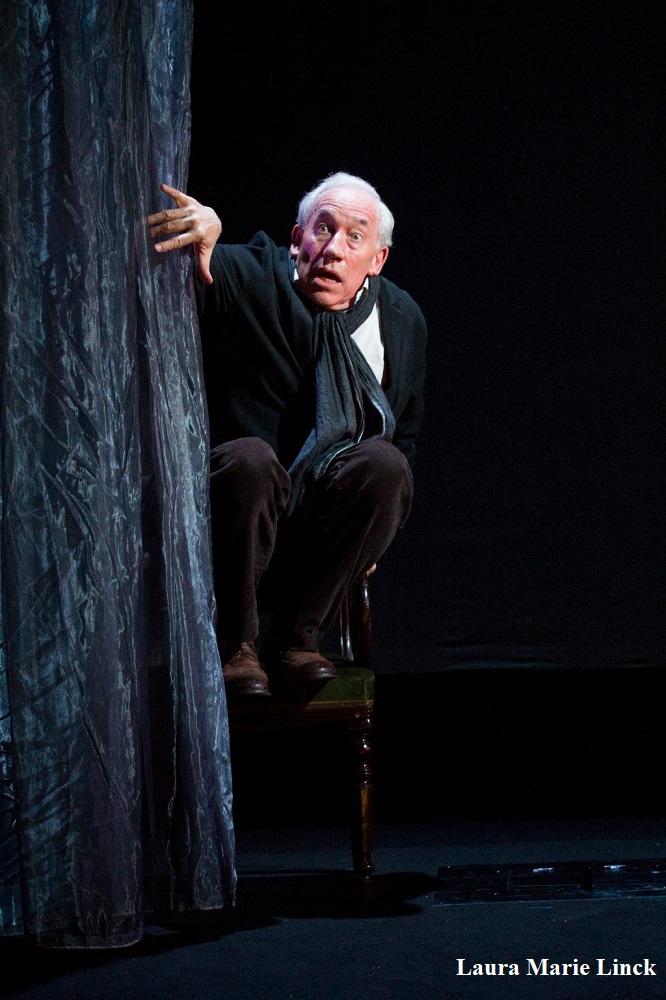 Starring Simon Callow, star of stage and screen for many decades now, as the storyteller, we are taken on a fantastic one man journey throughout the world of Dickens' classic, with Callow fully embodying all the famous characters from the story, from Bob Cratchit to Scrooge, Tiny Tim to Jacob Marley, whilst being able to beautifully flip back into his heart warming narration of the tale that makes you feel snug and comfortable in your seat, as if your own grandfather was reading you this story for the first time. Callows physicality in the different roles and excitedness on stage cannot be downplayed, especially for a man of his age, as he was able to dance across the stage and jump onto chairs like a man twenty years younger, and I think this is half the beauty of this story, that no matter how old or young you are, there is still life and joy to be had in the festive season.
The show had brilliant direction from Tom Cairns, with a great simplistic approach to the stage, making us the audience focus fully on the text and use our imaginations again to create this world around Callow. The lighting design from Adam Povey was fabulous, again focussing on the subtleties to make us be drawn into the story and not worry about any excesses going off on stage.
I know it might sound like a cliché to say this but after watching "A Christmas Carol" at the Arts Theatre, I am now truly left feeling in the Christmas mood, and I think this is a must see show for anyone at all, be it with family or alone, as there is a beautiful message for everyone hidden within, that the best gift of all at Christmas time is to give happiness onto others. So yes, I would highly recommend this show and would like to wish a merry Christmas to one and all!
A Christmas Carol continues at the Arts Theatre until the 12th January 2019 https://artstheatrewestend.co.uk/whats-on/simon-callow-in-a-christmas-carol/
Reviewer: Adam Craddock
Reviewed: 12th December 2018
North West End Rating: ★★★★