When I was looking through the reviewing opportunities available to me this month, I was ecstatic to see one name jump out above all the others, Avenue Q! I mean, what more could you possibly want from a show than what is effectively the X-rated muppets. And I have to say, this current production is one of the best that I have seen of this show.
Avenue Q follows the massive characters that are the residents of the eponymous street in New York, and we join the protagonist Princeton in his journey through life as he leaves college and becomes an adult. Here he meets the lovely Kate Monster, and we follow them through their blossoming relationship and all the hilarious twists and turns that this show throws us along the way
Lawrence Smith was great in the roles of Princeton and Rod, particularly the later, and showed of his beautiful singing voice that really dazzled me with just how clean it was. Cecile Redman excelled as Kate monster and the rather risqué "Lucy the Slut". She had some brilliant chemistry with smith and her ability to seamlessly switch between the characters voices was commendable.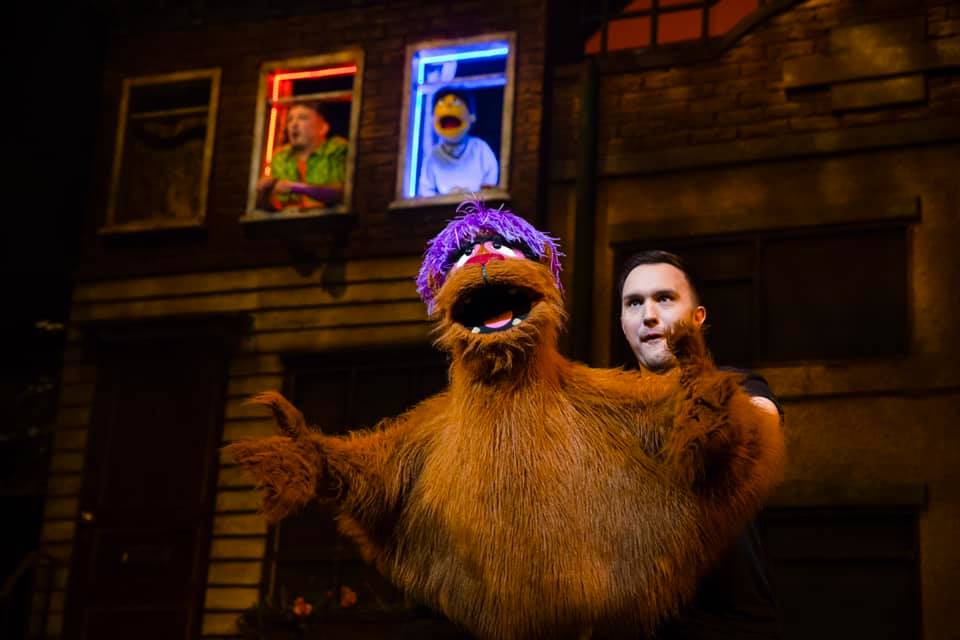 Megan Armstrong was good as the bad idea bear with the limited amount of work she could do in this part as were Oliver Stanley as Brian and Nicholas McLean as Gary Coleman. However, the two absolute standout performances tonight were Saori Oda as Christmas Eve and Tom Steddon as Nicky/Trekkie monster. Oda gave the best performance that I have ever seen as Christmas Eve, with amazing comedy timing and just the right amount of play on her stereotyped role without it being too much and making us cringe in our seats. Her soprano register in the show was also absolutely stunning. Well done Saori! Steddon also excelled in his role, bringing absolutely different characters to two roles that when played by the same actor can start overlapping dangerously and distract from the humour as they just feel the same. Steddon however made them two very separate entities even when he was playing both at the same time and this was great! His Trekkie was also my favourite I've ever seen and his interactions with the puppets were great.
I'm finding it extremely hard to actually critique this near perfect show. The acting was superb, the set was just right for what the production needed, the lights and av were effective.
Overall I would highly recommend Avenue Q to all (of a reasonable age of course) and would love to see more people watch this gem of a show.
Reviewer: Adam Craddock
Reviewed: 6th February 2019
North West End Rating: ★★★★★