After an award-winning run at last year's Edinburgh Fringe, Gigglemug Theatre's debut show has arrived at the King's Head Theatre. Timpson: The Musical gives us the answer to a question we never knew we so desperately needed answering; How did a shoe repair shop also end up selling keys?
An appropriately daft story, the musical draws on themes from Romeo and Juliet, adding a drunken parent, the invention of the lilo and a pair of gay fishermen. Creators Sam Cochrane and Chris Baker have devised a production which is unapologetically silly with quality humour consistent throughout.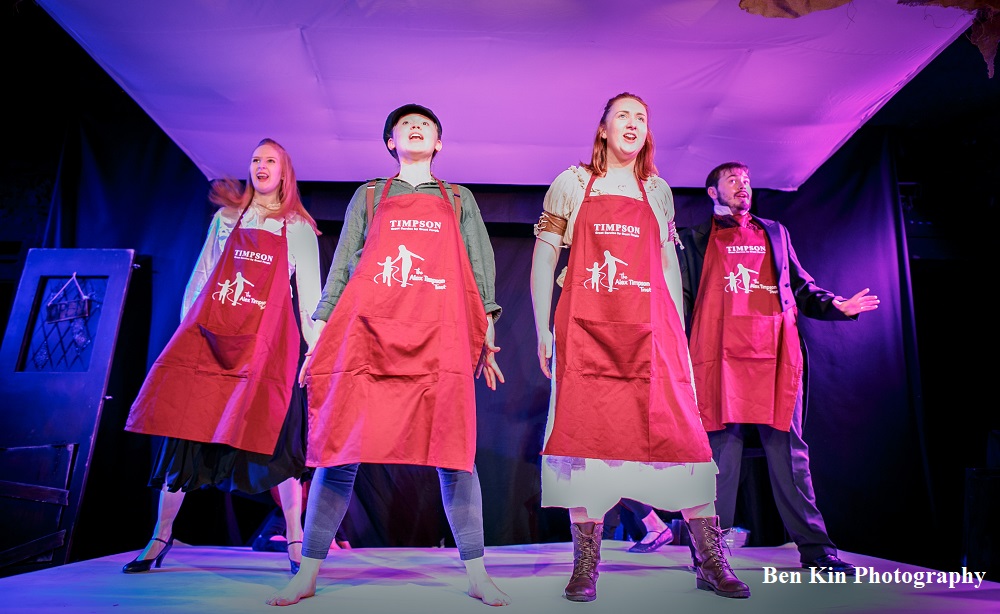 Also appearing on stage, Cochrane works in a priceless duo with Alex Prescot, providing an array of wacky characters. All of the cast exploit audience interaction wonderfully, heightening the comedy rather than making us feel uncomfortable. Sabrina Messer, who plays lover Keeleigh Keypulet, is not only a brilliant comedian in this but also a marvellous performer, making great use of the catchy numbers to demonstrate her talents.
With a flawless script and an incredible team, this show should can be regarded as a high-standard musical. The comedy is ingeniously written, the songs are catchy, and the inventive story shamelessly thrives on pantomimical plot twists and puns.
Timpson is packed with entertaining, ridiculous and intelligent musical numbers that are well-executed and provide a superb representation of the exceptional theatre Gigglemug has to offer. Audiences are guaranteed a hilarious night at a show that is fun, clever and simply brilliant.
Reviewer: Jessica Battison
Reviewed: 19th February 2019
North West End Rating: ★★★★★