Fame! It's going to live forever! On Tuesday evening I had the honour of seeing Fame at The New Wimbledon Theatre. Fame is about a performing arts high school in New York city. It is the school where all the students go to become movie and Broadway stars. The show deals with many sensitive themes such as drug addiction and learning difficulties. These subjects are in so many ways the main plot of the show. You see all these students learn and go thought the hardships of life and that is really uplifting towards the end. This show reminds me of an up to date 80's spin of A Chorus Line - a show that is also about young adults trying to make it in the entertainment industry.
The show began as a film in 1980 and a television show of the same name. The musical first premiered in the West End in 1995 and has become something of a spectacle, and that is really what it is. A spectacle!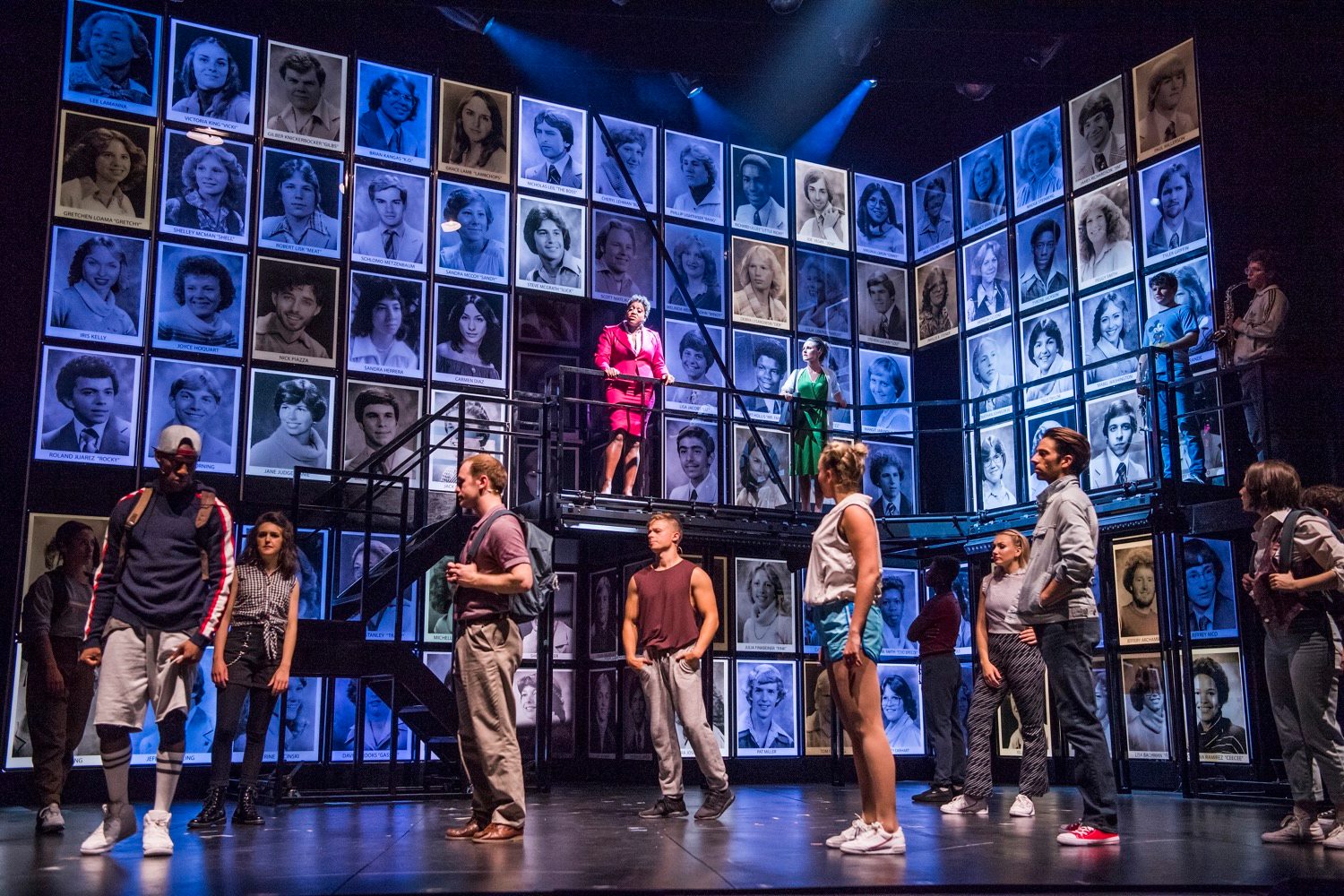 The first thing I want to say about this show is that the dance and choreography was outstanding. Well done to Nick Winston who directed and choreographed this show. A huge well done to everyone in this cast. This show really feels like a big ensemble piece. I loved that every member of that cast worked as a unit to put this show on. I honestly think I've never seen dancing like I did last night.
There were a few stand outs in the cast to those who have a speaking role. Jamal Crawford performs the role of Tyrone Jackson: an African American student who could be an amazing performer but struggles with his academic work. Crawford had wonderful stage presence and really got into his character and wow he is an exceptional dancer! Stephanie Rojas was wonderful as the fame hungry Carmen Diaz. The character of Carmen is a multi-talented student who deals with a drug addiction and Rojas gave an amazing performance. She did so well to portray this heart-breaking character. She has an outstanding voice and she sang the title song of the show, performing it amazingly!
Katie Warsop, who is the resident choreographer and plays the dance teacher Miss Bell. The role may be small, but she made it her own and really wowed me in the way she sang and danced. She was just amazing. Mica Paris who plays the role of Miss Sherman was fabulous as the strong headteacher like character. She sings the song 'Those Are My Children' and (wow) she gave me chills with her powerhouse voice and outstanding acting ability.
What I am seeing more and more of in theatre is shows placing the band onstage and members of the cast playing as part of the band They did the same thing in this show and it worked very well.
The design of this show is wonderfully simple yet effective. I do have to say that the lighting design was good but came off rather heavy and harsh in some sections; it really makes the eyes pop. Saying this, it did not spoil what was on stage and I had an amazing evening.
The Wimbledon theatre staff were very welcoming, and I think that if you can go and see this show, do it. Believe me it's worth every minute!
Reviewer: William Smith
Reviewed: 19th February 2019
North West End Rating: ★★★★