"Once upon a time there was an Anarchist; Communist Collation Government…" Inspired by historical events that preceding the Spanish Civil War, Republica presents a narrative of the 'Second Republic' and the extreme transition of Spain from dictatorship to revolution through a clever mixed media production of flamenco dance; original music/song; art and theatre.
This quirky and original history lesson is devised and presented to us by a male stripper (Juan Carlos Otero); a punk guitarist (Keir Cooper) and a flamenco dancer (Lola Rueda) with Direction/Consultation coming from Emma Frankland.
The mixed media styling of this production is certainly a unique method for the versatile cast of performers to showcase their individual talents, however there seemed to be an overall lack of cohesion in the final product. Most of the content of Republica is metaphoric and worked very well to effectively depict the various transitions through history.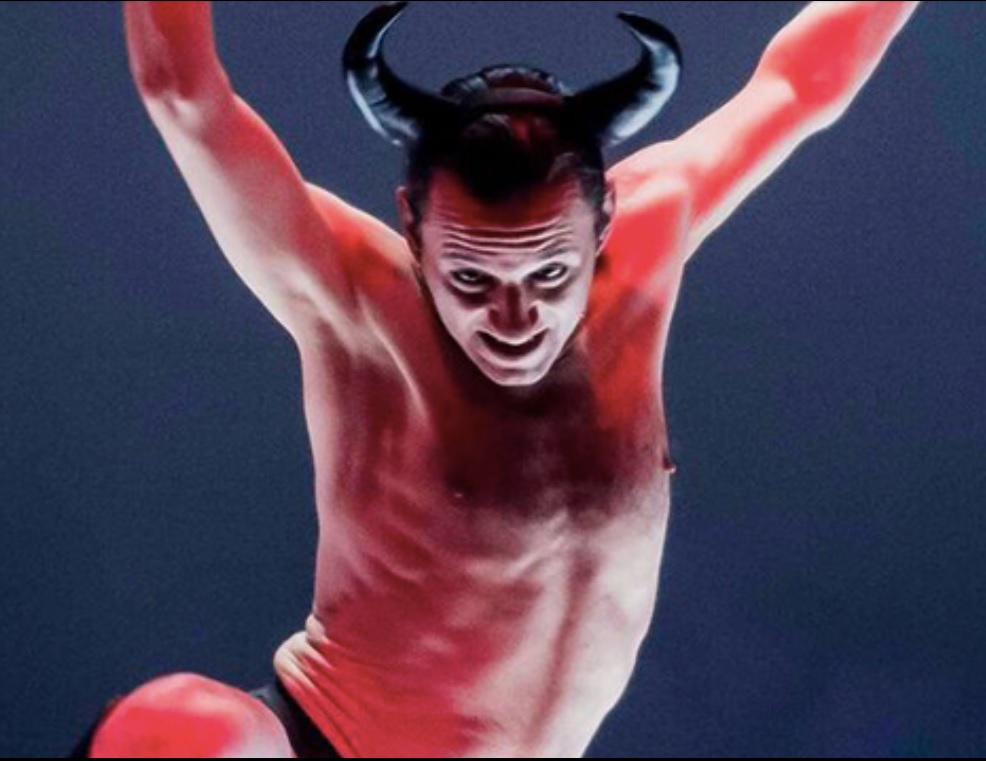 There were some beautiful moments within the content: an original and haunting Spanish ballad, "a love song to Franco" performed by Rueda; a breath-taking flamenco duet between Otero and Rueda and some skilled electric guitar playing from Cooper. The way that the performers "painted Spain red" was particularly clever, however some of the metaphors didn't work as well; transitions between scenes were a little clunky, and the overall presentation at times dragged out to a level that potentially left audience members feeling uncomfortable and restless. The script would certainly benefit from some editing and consolidation.
From a technical perspective Republic is very low budget with basic staging, props and costumes. This is a fringe theatre production and whilst efforts have been made, the overall production needs some work. The performers used radio microphones that gave lots of interference and amplified their breathing during very physical scenes and the overall feeling of the lighting design by Cube was a little inexpensive and under developed.
Republica is certainly an entertaining, inoffensive production and a new way of presenting historical content to a wider audience. Many of the opening night audience were of Spanish heritage and they appeared to enjoy themselves with nods and cheers at all the right places with some even giving a standing ovation. It is showing at Omnibus Theatre (Clapham) as part of the 96 Festival ("a glittering line-up of artists set up camp for a spectacular celebration of queerness and theatre") until February 22nd. https://www.omnibus-clapham.org/republica/
Reviewer: Alan Stuart Malin
Reviewed: 20th February 2019
North West End Rating: ★★★