If you are looking for a controversial piece of theatre that is guaranteed to generate a split in the audience; provide post performance debate, and make you question everything you think you know about gender and society then look no further than Penelope Skinner's Fringe First Award winning play 'Angry Alan'.
Skinner uses 'Angry Alan' to show us a highly observant and controversial viewpoint of the fast growing; globally advancing phenomenon that is the 'Men's Rights (Red Pill) Movement' presented as a one man play based around a "guy next door" character, Roger (co-developed and played by Donald Sage Mackay).
Sage Mackay delivers a powerful, exceptionally energetic and compelling performance as Roger, disillusioned with the world in which he lives, he has a supermarket job that he hates having been made redundant; an ex-wife that torments him; a teenage son that he rarely sees and a trouser wearing feminist girlfriend who has no problem abusing him in front of her feminist friends. Roger is vulnerable and unhappy, and he is looking for answers in his world when he stumbles across (and then obsesses over) the 'Men's Rights Movement' through a fictional web and activist called "Angry Alan".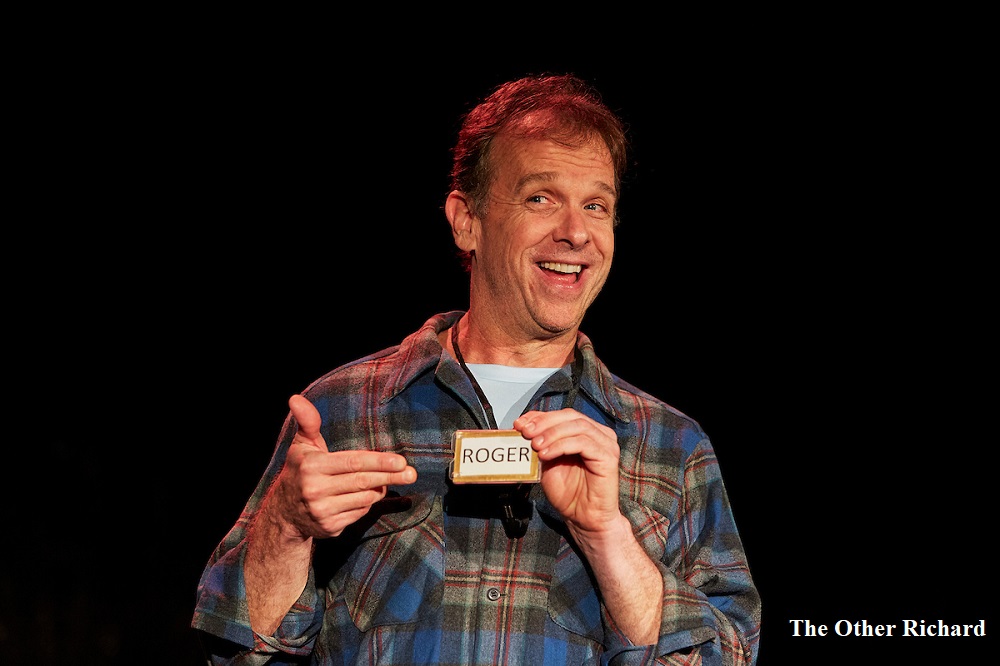 He quickly gets drawn into the extreme ideals of the "Angry Alan" movement and starts to believe that he wants to make some changes in his life; that men like him need more rights and that the feminists in the world are only there to make his life difficult. Roger has his "Red Pill Moment" which leads to emotional consequences.
The global 'Men's Rights Movement' is made up of a variety of groups and individuals who focus on social issues which men's rights advocates say discriminate against men. 'Angry Alan' (the play) makes use of multi-media to support the activist narrative presented by Skinner. Online videos are shown with genuine interviews of high-profile men's rights advocates that serve to strengthen the extreme viewpoints being introduced to the audience. For those who have seen Cassie Jaye's 2016 documentary 'The Red Pill' you will recognise some of the recycled footage. For those knew to the messages being presented, the media serves to remind that this is a genuine movement of men (and women) who actively argue that we are living in a "gynocentric society".
Without doubt, 'Angry Alan' is compelling as a piece of theatre. It is controversial and at times alarmingly dark, whilst also generating lots of laughs from the audience. The content instantly divides the audience which is palpable from the start, with hesitant; nervous giggles from some whilst others listen intently occasionally nodding their heads and smiling. This is a political charged piece designed to make you stop and think and will ensure that those with any kinds of view go away to discuss (or argue) further. However, the true moral of this piece is the apparent ease of how normal men and women can be significantly influenced by online content to the point of fanaticism and how being a fanatic often leads to devastation for all stakeholders.
'Angry Alan' is showing at the Soho Theatre (London) until March 30th and is highly recommended.
Reviewer: Alan Stuart Malin
Reviewed: 8th March 2019
North West End Rating: ★★★★