It's a brave person who decides to take a well-known (and some would say cursed) Shakespeare play and put it in a modern context. But that is exactly what Proteus have done with their presentation of Macbeth set in the financial crisis of the 1980s.
The start is disorientating. The set and costume design (Katharine Heath) places the actors, with their swaggering style; shiny suits and big, sharp shoulder-pads firmly in the 1980s. If you were in any doubt, the neon shares tickers, retro music and furious cocaine taking firmly shouts 'We're Bankers' spelt with a capital W.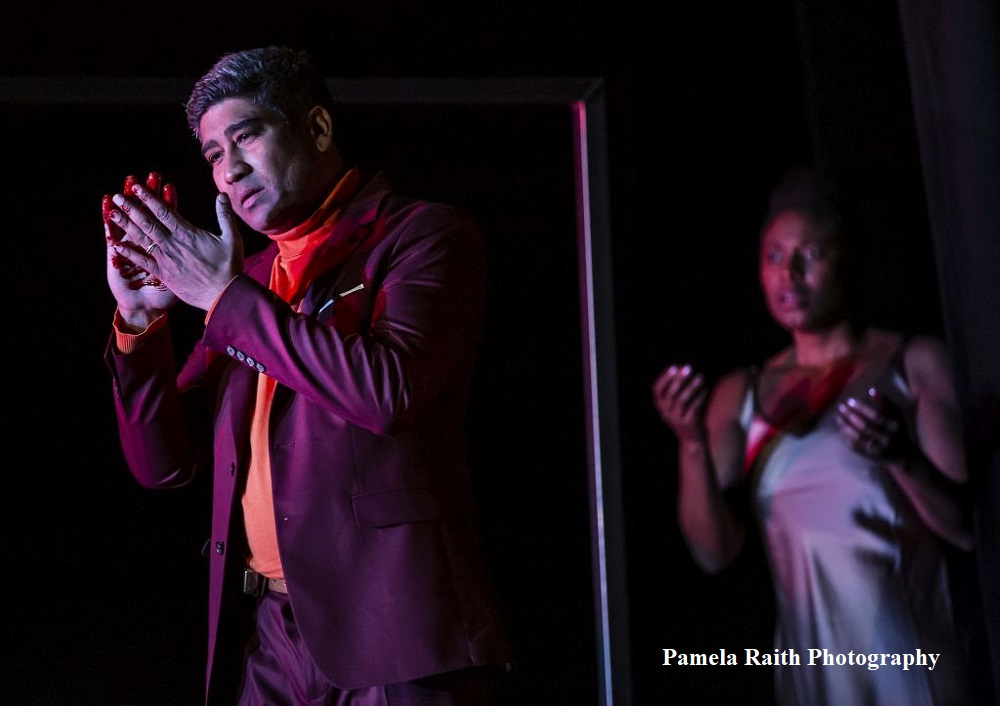 And then they open their mouths. And, even though the play is called Macbeth, it's still a surprise for the actors to be speaking words faithful to the original text. The effect is jarring and discombobulating, and it takes a while before your brain catches up with what it can see, what it expected and what it now hears. Several scenes in, and you start to get the gist – even if you don't fully comprehend quite what is happening on account of the olde English and the delay in processing word to action to scene.
Lady Macbeth (Alexandra Afryea) is undoubtedly the star of the show. Impassioned and with great presence and projection I could've watched her for hours. Her performance and those of Danny Charles playing the roles of Duncan/ Macduff/ Lennox showed a natural affinity with the Shakespearian way. The same I'm afraid, cannot be said of the lead, Riz Meedin's Macbeth, who lacked presence and projection on stage and who, for him, it seemed the lead was most unnatural. Fortunately, the support of Jessica Andrade and Umar Butt playing multiple roles meant the production didn't fall flat.
Bearing in mind this play was written in 1605 and given how context-dependent plays can be, it is a remarkable achievement of Mary Swan (Director) to have presented us this production over 400 years later and make it relevant. In fact, in one scene I even found myself nodding as I thought they were referring to the dreaded B word (yes, I am talking about Brexit!)
Macbeth is an ingenious and brave take on the original, but it shows its versatility and longevity in this inspired and creative production. Shakespeare truly was a master, but it takes a real innovator to bring this text to life in today's world and make it work. Hats off to Proteus, a real testament to their talent.
Reviewer: Samantha Collett
Reviewed: 21st March 2019
North West End Rating: ★★★★