Gilbert & Sullivan are one of those names you've heard of – even if you've never seen one of their plays. 'H.M.S. Pinafore' opened at the Opera Comique in 1878 - over 140 years ago – and yet the appeal of this comic opera is timeless. Love, and the pursuit of it, never goes out of fashion.
Despite feeling a little 'of-its-time', Charles Court Opera's production for 2019 audiences feels charmingly old-fashioned and cute in its portrayal of love against the odds – or rather love amongst the wrong ranks.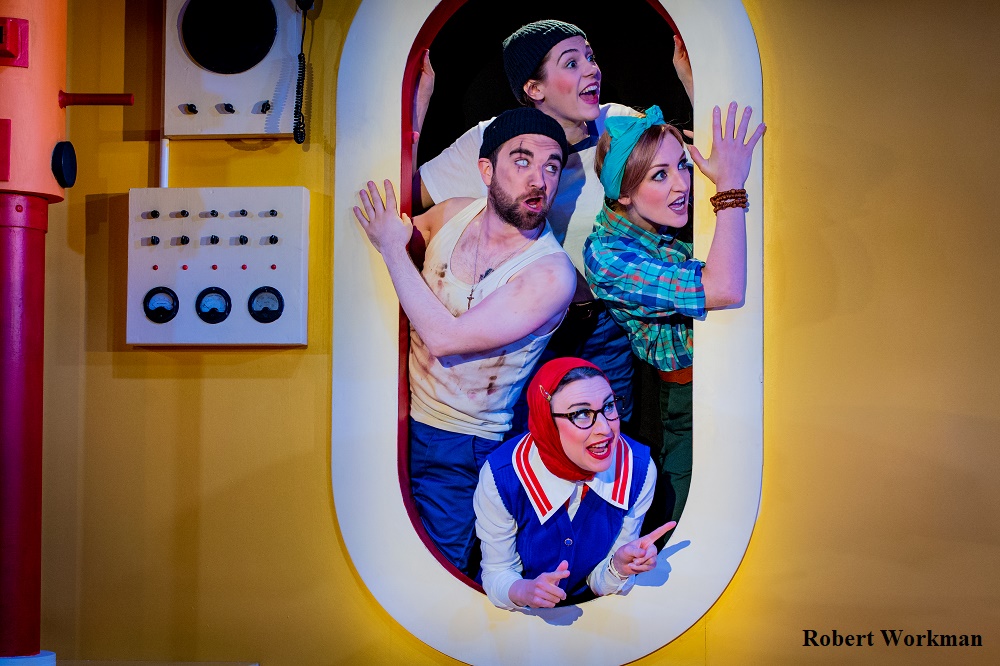 Social class, the perception and reality, are the key drivers behind this production and while these issues would've been big back in the 19th Century, they're still incredibly relevant today. The UK is notoriously classist.
The show is packed with plenty of songs and feels very much like a comic musical opera. The plot is simple and easily understood, if a little thin and lacking depth – but this doesn't detract from the entertainment value – of which there is plenty.
The casting is strong, especially on the female front. Alys Roberts is a delectable Josephine with a songbird of a voice, while Jennie Jacobs is a fantastic vocal for Little Buttercup. Less seen, but one to watch, was Catrine Kirkman playing Cousin Hebe who threw the most inimitable expressions creating laugh-out-loud moments. Joseph Shovelton does an admirable farce of The Rt. Hon. Sir Joseph Porter, KCB, while Matthew Palmer plays a convincing, if a little dappy (although intentional), Captain Corcoran.
H.M.S. Pinafore is a light watch. Fun and farcical, it does touch upon bigger social issues, but it offers no resolution because despite the claim "Love levels all ranks" it clearly doesn't. Until 11th May https://tinyurl.com/y4sfqu55
Reviewer: Samantha Collett
Reviewed: 16th April 2019
North West End Rating: ★★★★