"It took my life but I made it to you"
Inspired and informed by interviews with refugees, migrants and those seeking asylum, BÉZNĂ Theatre brings ILLEGALISED to Camden People's Theatre. The British-Romanian interventionist political theatre collective have created this powerful protest production spotlighting the harsh realities of Britain's dehumanising approach to a very real crisis.
Across a collection of scenes, the packed audience are taken through a variety of heart-wrenching and eye-opening situations; from the Home Office's Christmas party to the Calais border. Written and directed by Sînziana Koenig and Nico Vaccari, the scenes each carry moving messages performed by four very passionate actors.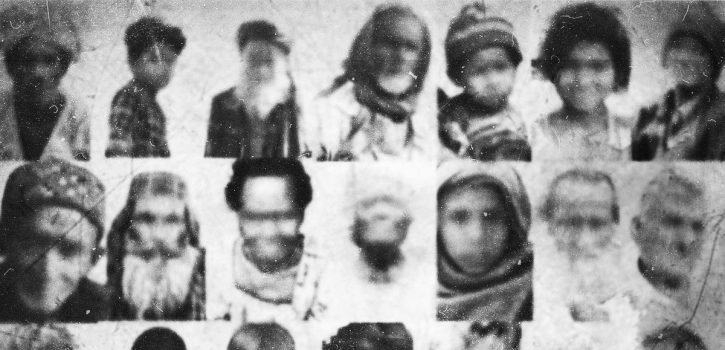 Unfortunately, the scenes of this 90-minute play occasionally seem a little prolonged, with a slower pace that often cause what was a very striking significance to become blurred and impaired in translation. The lengthiness of some of these slower scenes sadly cause the uncomforting nature of this brutally honest production to become more of an uninterested discomfort.
However, ILLEGALISED still packs a powerful punch throughout. Particularly the immersive nature of a final scenes when the audience become passengers of a flight. The cacophony of noise created by the cast along with the brilliance of Ahmad Sakhi's palpable distress in his performance generates an incredibly intense atmosphere. This immersivity of the play works much better than what could have been a very predictable participatory approach, as the audience become visibly uncomfortable and distressed at what they are being awakened to.
Although some rather weak accents let down moments of characterisation, the cast of Sakhi, Lizzie Clarke, Theo St. Claire and Oana Puşcatu work fantastically as an ensemble to share these stories. Ranging from highly emotive to inspiring and comical to unnerving performances, the actors are clearly not just committed to the messages they are sharing but deeply involved.
ILLEGALISED is a voice of realism that is needed right now in theatre. Shining a light on the harsh truths of very real problems in Britain's approach to refugees, migrants and asylum seekers, BÉZNĂ Theatre offers a compelling production of protest theatre. Although many are let down by overly-lengthy scenes, messages are delivered with conviction and leaves a full London audience with their eyes well and truly open.
Reviewed: Jessica Battison
Reviewed: 1st May 2019
North West End Rating: ★★★