I was a huge fan of Green Day's music when I was a teen, and the album Dookie was probably one of the most important of formative years. Indeed, I'm still a fan, and so when I had the opportunity to see a musical based on the band's work, I was intrigued. Would the show stay true to my teenage heroes or would my memories be tainted?!
I needn't have worried – from the second you walk into the theatre you're confronted with a grimy, industrial-looking backdrop that really sets the tone for the piece. This later gives way to a set which makes best use of the space using levels to create separate areas for the action to take place. The cast move between them with ease – their energy is tangible from the opening song (American Idiot) and holds throughout the show. The grungy style is also evident with the costumes, which are reminiscent of the 90s grunge scene but with a bit of a modern twist. Keep your eyes peeled for a particularly snazzy costume change!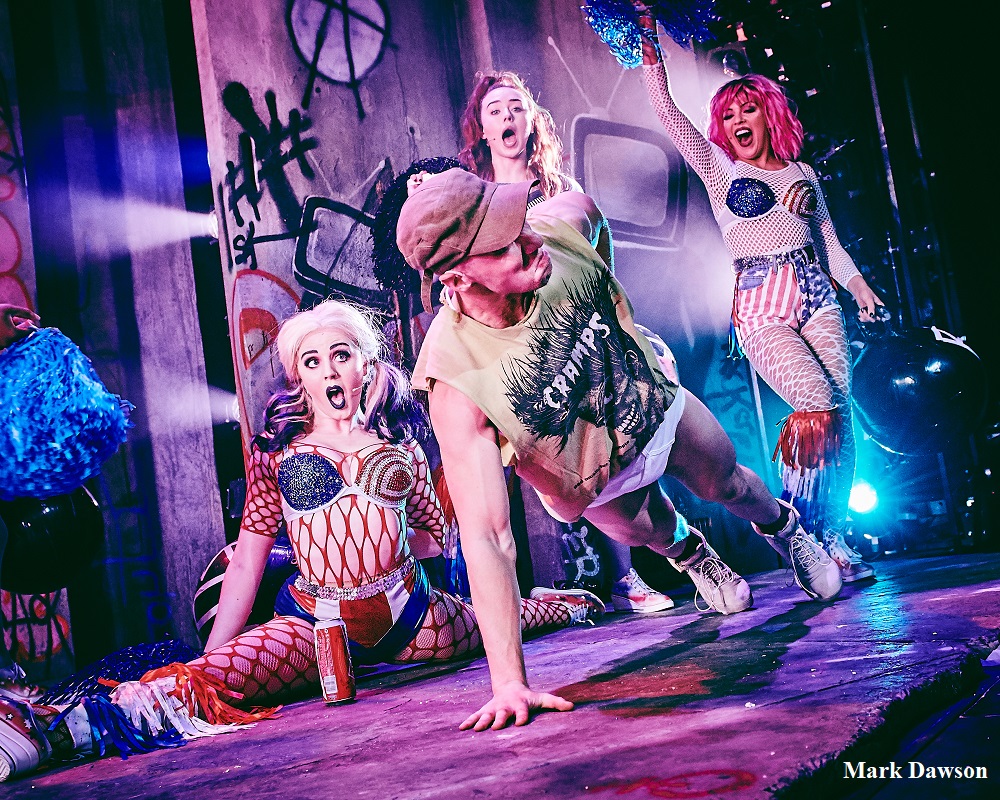 The show follows the paths of three friends – Johnny, Tunny and Will – living in post 9/11 America, as they make their way through the no-man's land between having-it-all-figured out and not-knowing-what-the-hell-you're-doing-with-you-life. This essence is captured perfectly and echoes what the band always did so well in representing the disenfranchised and capturing the anger and at times the arrogance of youth. The anger and the passion in the show are intense – at times you feel pulled along with it and I was so buoyed that I had to make a conscious effort not to sing along, and at times you truly feel the hopelessness and despair of the characters. The relationships between them feel real and earnest, and you root for them all as their journeys unfold.
As a musical, the vocals were on point and the musicians were an absolute treat. Huge props to the band, who were on stage throughout and were just superb. Their positioning adds to the rawness and the honesty of the show – a no holds barred, in your face, loud and proud performance.
As a Green Day fan, I found the show an absolute joy. If you're familiar with the band's music, particularly their later work, you won't be disappointed. Even if you're not, this is absolutely worth seeing and I highly recommend that you do. The themes explored in the show – media and propaganda, drugs, war to name but a few – are as relevant today as they were 20 years ago, and in fact beyond. It will definitely give you food for thought, and the passion and power the cast deliver is too good to miss.
American Idiot continues to tour the UK until the 13th July 2019. https://www.americanidiotthemusical.co.uk/
Reviewer: Zoë Meeres
Reviewed: 14th May 2019
North West End Rating: ★★★★★