Michael Webborn and Daniel Finn's musical, The Clockmaker's Daughter, tells the tale of Constance and her desire for life and love, her relationship with Will and the rest of the folk living in Spindlewood, and the clockmaker Abraham's desperation to keep Constance safe and his own yearning to once again experience the love he has lost in the past.
It is a fairy tale, but it is also story of our time; it touches on what it's like to feel like an outsider, the prejudice we have when we discover that someone is different, and the desire in each of us to walk our own path.
"So, do I dare write a story of my own?"
Premiered in 2015 at the off-West End Landor Theatre, a studio cast recording was released earlier this year featuring a stellar cast. Having had it almost on repeat for months, I was very excited to hear that the Cadogan Hall was going to stage a concert version, and I that would finally get to experience this show for myself: I wasn't disappointed.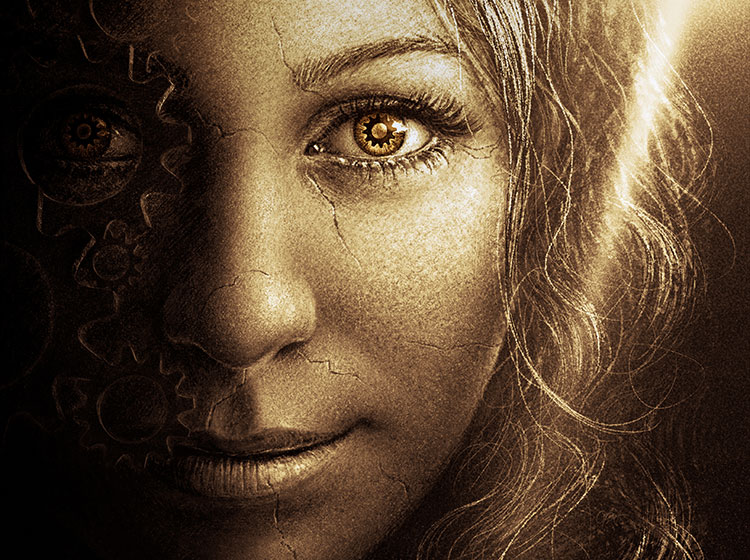 The music is beautiful and the lyrics are clever; and, from the opening bars of Turning of the Key, the storytelling brings together clock motifs and a wonderfully classic sound that first have you relaxing into your seat… and then pull you right to the edge of that seat as you wait to see how the story will unfold.
You never know quite what to expect with a concert, particularly when you know how little rehearsal the cast and creatives have had together. Having said that, this performance was a treat. Despite being unstaged, we really got the full experience. With just minimal props and choreography, and some clever lighting, it felt like a much fuller production. For me, it was really interesting to discover how the story moved from one song to the next, and it finally answered some of the questions I'd had since listening to the recording.
The orchestra was excellent, directed on the night by the composer Michael Webborn himself. The ensemble was outstanding, eight fabulous talents in their own right. And then, there was the principal cast: Wow! Every single performer really deserved a mention; but having said that, John Owen Jones was stunning as Abraham: conflicted, protective and searching for his happiness.
However, I couldn't write this review without mentioning Fra Fee and Christine Allado, who totally enthralled as Will and Constance. Vocally they excelled, and then on top of that, their characterisation completely drew me in to their story. Whether playing comedy or heart-wrenching emotion, individually or as a couple, they were sublime; a masterclass in musical theatre.
"It doesn't matter what she is, what matters is what she is to you"
There was laughter, there were tears, and at the end, there was a well-deserved standing ovation. If the magic of this one night at the Cadogan Hall is anything to go by, then this show has definitely earned the right to be fully staged. New British theatre that is fully original in music and book is such a rarity, and as far as I'm concerned, Webborn & Finn have written a classic.
Only time will tell where it goes from here.
Reviewer: Jo Tillotson
Reviewed: 16th June 2019
North West End Rating: ★★★★