As I squeezed off a packed train and made my way through the grey clouds and drizzling rain to the New Wimbledon Theatre, my spirits were not high. The sun had given way to wet feet and frizzy hair, but fortunately I was about to step into a Victorian sea-side summer and enjoy some uplifting show tunes, guaranteed to raise a smile.
Rehearsing for just two weeks, the young cast brought together by the New Wimbledon Theatre Stage Experience put on an absolutely charming performance of the show that made its debut at the very same theatre back in 1963. With a love triangle reminiscent of this year's Love Island, Half a Sixpence follows the life and loves of long-standing draper's apprentice Arthur Kipps as he finds himself caught between his childhood sweetheart and a well-to-do new admirer.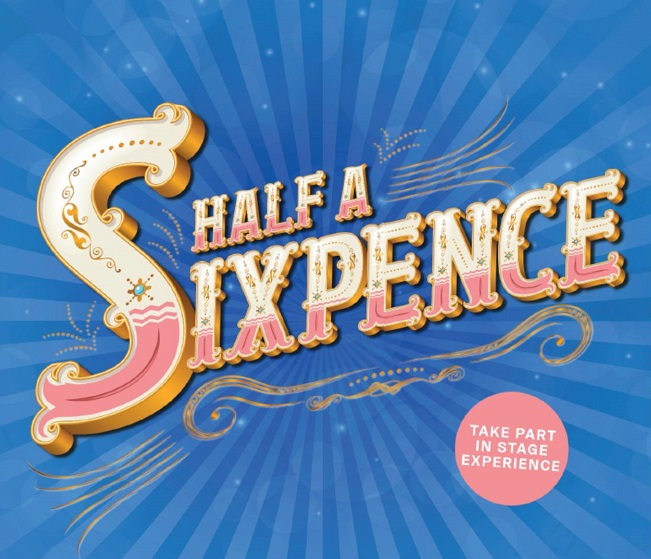 The colourful bunting that sets the scene of a seaside promenade is instantly cheerful and very effective, and the lighting moves subtly but convincingly between scenes, transporting the audience from a warm, romantic summer evening to a sunny day on a sandy Folkestone beach. With minimal props that move the action smoothly through locations, the staging is simple but well executed. A large ensemble cast meant the stage sometimes felt a little chaotic, but it's easy to overlook this given the young actors' enthusiasm and obvious enjoyment.
The cast boasts some strong vocals, in particular the two female leads, and with some standout catchy tunes including Money to Burn and Flash, Bang, Wallop, I defy anyone who doesn't find themselves with an earworm after the performance. The orchestra, visible onstage throughout, was exceptional - managing to carry each musical performance without distracting from the action.
With summer all but a memory, this cheerful and colourful show provides some welcome light relief this weekend. The energetic young cast, who again have been rehearsing for only two weeks - two weeks! - were word-perfect and did themselves proud. I hope they enjoyed the show as much as we did.
Reviewer: Zoe Meeres
Reviewed: 16th August 2019
North West End Rating: ★★★★