Ghost Stories is exactly what the title suggests, a series of Ghost Stories intertwining a deeper, fascinating narrative, exploring what exactly we mean by 'ghosts'. The basis for a film and with runs in London, Liverpool, Toronto, Moscow, Sydney, Shanghai and Lima, Ghost Stories has been terrifying audiences around the globe for a decade.
Ghost Stories is written by Jeremy Dyson and Andy Nyman, and directed by Dyson, Nyman and Sean Holmes. The team have produced a genius plot, thrilling direction, and have managed to perfectly capture the feeling of fear and anticipation live – it is clear that Dyson and Nyman are still at the very forefront of horror theatre globally, and that Holmes is an incredibly adaptable and talented director. This show is without a doubt the best I have experienced of the genre. The physicality of the performers, the timing of both effects and dialogue, and the realism mixed with moments of sheer surrealism were a perfect mix.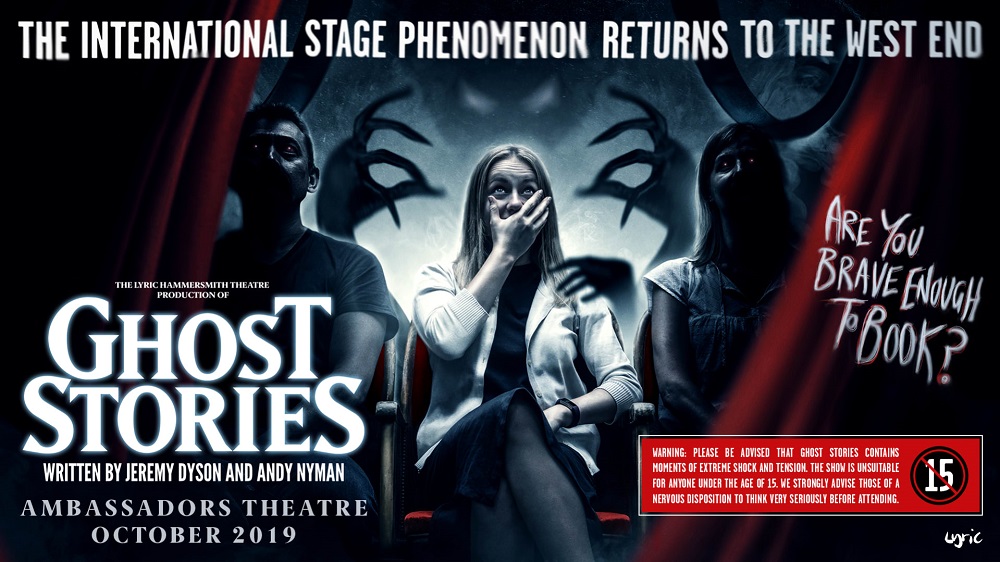 The cast of four were led by Simon Lipkin, who was sensational – it is imperative to the story that the actors are able to draw your focus because so much technical work is happening around them, and Lipkin had top class stage presence, incredible physicality and impeccable timing. The rest of the cast consisted of Gary Cooper, Preston Nyman and Richard Sutton who each presented a plethora of characterisation, humour and the same impeccable timing that is so important to the running of the show.
Finally, congratulations must go to the design and technical team. Horror shows rely so heavily on top class technical ability, and this did not disappoint. Designer Jon Bauser gave us a terrifying visual experience from the moment we stepped in to the auditorium, the sets in particular were fantastic and very practical. Lighting designer, James Farncombe, and Sound designer, Nick Manning, produced top class designs, imperative to this kind of show, the effects and timing of the lighting and sound were nothing short of brilliant, and executed with pinpoint accuracy.
Congratulations to all involved with Ghost Stories, the show is a resounding success, and was a truly terrifying and thrilling experience. Until 4th January 2020 https://tinyurl.com/y4ovqm2o
Reviewer: Andrew Lee
Reviewed: 9th October 2019
North West End UK Rating: ★★★★