If ever an author's done well out a book, it's Nick Hornby. High Fidelity was published in 1995, sold over a million copies, was adapted into a film in 2000, turned into a Broadway musical in 2006, and now in 2019, transplanted back to its native British roots as The Turbine Theatre's first musical.
The story is as follows: Rob (Oliver Ormson) is a thirty-something, self-obsessed vinyl record store owner who's just split from his girlfriend Laura (Shanay Holmes). This break-up leads him to wonder whether he wants to make-up and reflect on his lost loves and life thus far. As plot lines go, it's thin, but as this is a musical, such action can easily be vamped up with a lot of song and dance. Literally.
In keeping with the fanatical list-making of Rob, I will therefore pronounce my Top Five Thoughts About High Fidelity: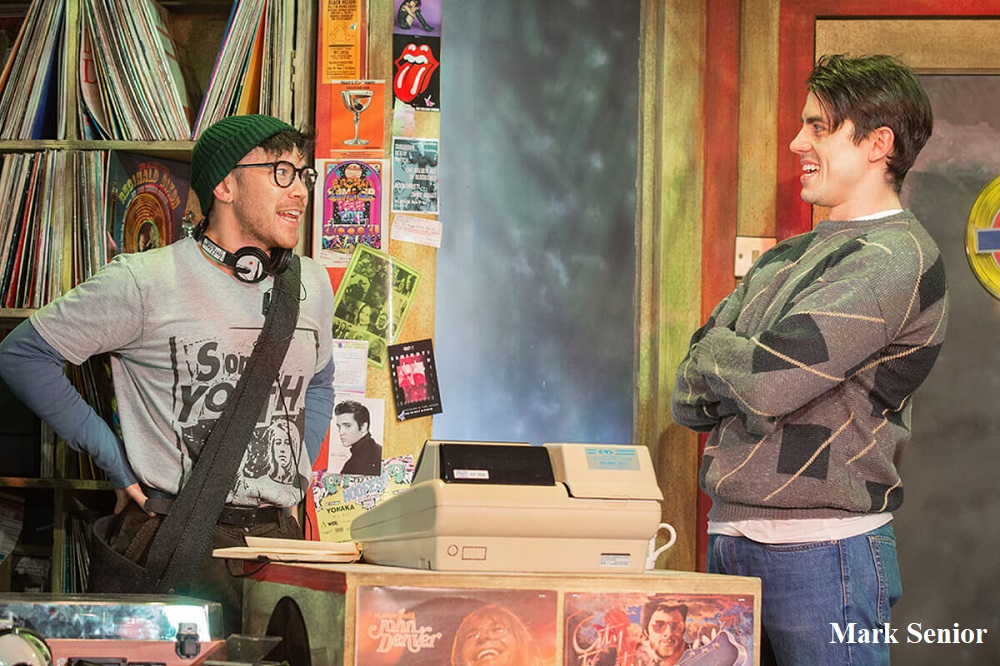 1. Rob is a difficult character to like and to have any empathy with. A whiney, self-pitying man-child of a being, I have no idea why any woman would ever want to be with him.
2. While there is obvious talent on the stage, it doesn't feel this is best utilised within the current format. Liz (Bobbie Little) is a fantastic singer and dancer, but we only get a snippet of what she could bring to the stage.
3. 'Conflict Resolution' is the standout song – a funny, smart rewind twist on different imaginings of what could happen next.
4. As a production this feels big, like West End big, and at times the stage felt too cramped for this show to really let go.
5. It's what could be termed 'an alternative love story.'
'High Fidelity' is a cult classic and Paul Taylor Mills' reimagining of this story as a British musical is a brave take on a sub-culture which is populated by geeks and claims to authenticity. The problem is much of this message, and perhaps the soul of the show, gets diluted by the number of songs and lack of storyline.
Until the 7th December https://www.theturbinetheatre.com/whats-on/high-fidelity
Reviewer: Samantha Collett
Reviewed: 2nd November 2019
North West End UK Rating: ★★★