Misery loves company. It's not enough to be depressed and hide it away. It must be shared, like the flu. And like the flu, it's contagious. And strangely compelling to watch.
Anton Chekhov wrote Uncle Vanya in 1898. 120 years later Olivier Award-winning Conor McPherson's adaptation transcends the decades to make the same questions relevant and pertinent to today's audiences.
What have you done with your life? What could you have done with your life? These are the existential questions that abound as the family while away their days on a crumbling estate deep in the countryside.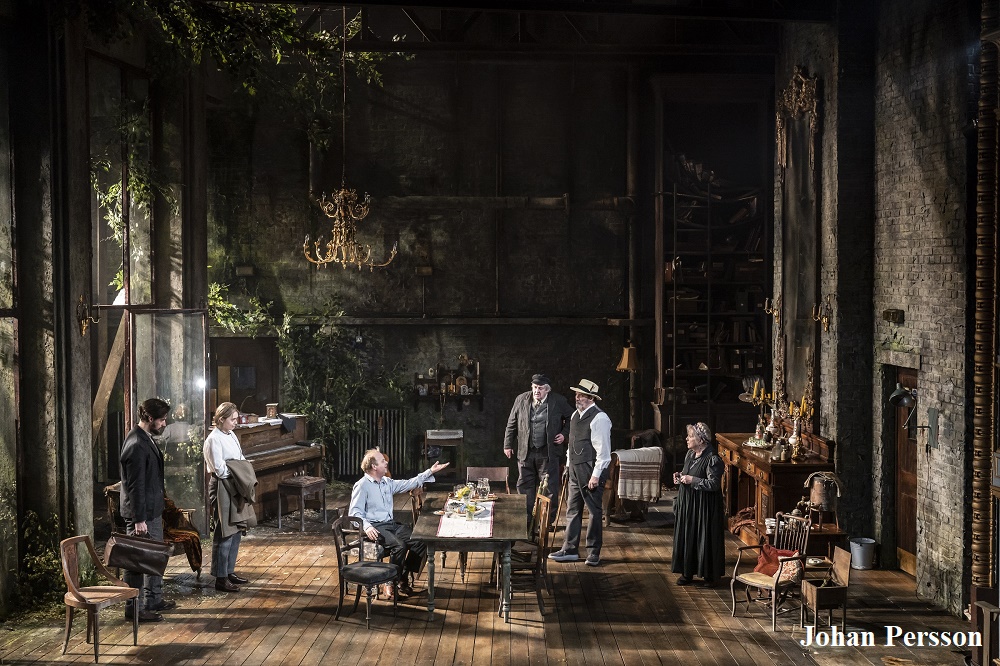 Uncle Vanya (Toby Jones) is the figurehead for male melancholic mid-life depression. At 47 years old he believes his life is over, wasted on working hard and to get nowhere. It's likely a sentiment shared by many. But then he's ably supported by the local doctor Astrov (Richard Hermitage) who too believes his life has been spent for what? He's tired. Worn out. Weary. And for what?
But within despair there is a glimpse of hope. Of a better life. Of love, of happiness. Of feeling a sense of agency to how we can live our lives and be a happier person. And that too is infectious, hope sprinkles its shoots and it tries to grow, despite the desolation.
Uncle Vanya is a tragi-comedy. Wretched to the point of suffocation, but surprisingly funny and with a hint of farce.
Rae Smith (designer) has pulled out all the stops to create a unique atmosphere and the lighting (Bruno Poet) and sound (Ian Dickinson) are key to achieving the moribund setting. Reuniting critically acclaimed director Ian Rickson with BAFTA and Olivier Award-winner Toby Jones is a match made in creative heaven.
Chekhov understood the misery of life, the hopelessness and despair than can wreak havoc. McPherson's adaptation of Uncle Vanya breathes new life, twists to the age-old questions and shows us how there can be humour and hope in everything, even if it seems like there's nothing.
Reviewer: Samantha Collett
Reviewed: 23rd January 2020
North West End UK Rating: ★★★★