As I travelled home this evening, I realised I have never seen a bad piece of theatre at the Omnibus, and this evening was no different.
At first glance, 'The glass will shatter' appeared to be the story of Rebecca (Josephine Arden) who had given up teaching years before, but after having nightmares about mistakes she made during her teaching career regarding one student in particular, Amina (Naima Swaleh) decided to revisit her past. In short, British-Somali Amina had terrified Rebecca during her early teaching days with what appeared to be terrorist sympathy and aggressive tendencies. As the story develops, Rebecca tracks down Amina, despite warnings from former colleague Jamilah (Alma Eno), to find out how her life has turned out, and finally gain some closure in the hope that the nightmares will stop. The exploration of the ultimate white privilege, freedom of speech without fear of persecution or presumption, is genius, and deeply needed even in 2020.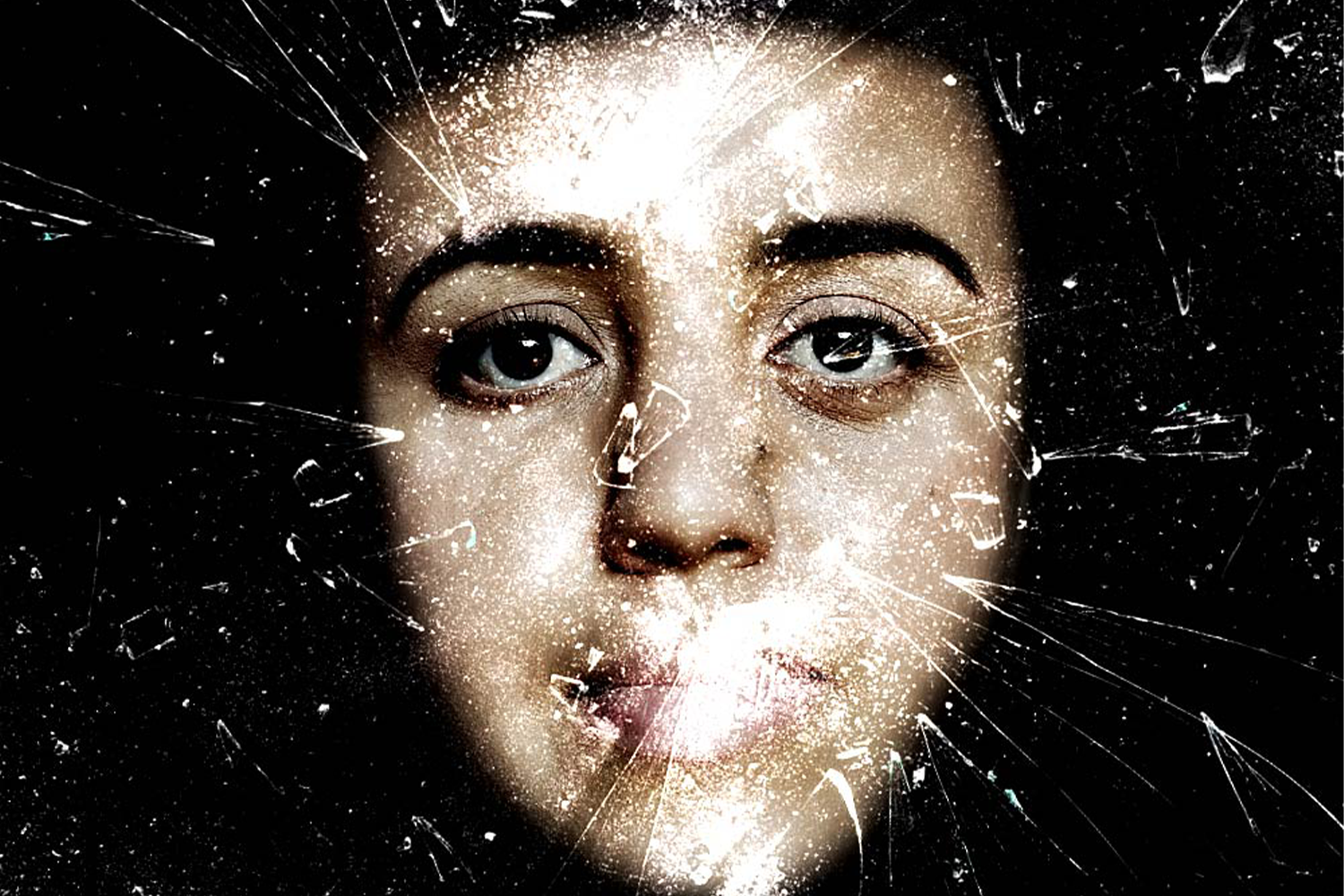 This play is one that everyone should see. It is an exploration of deeply engrained racial stereotyping and prejudice within White British culture, particularly at school age, as well as racist culture within social structures such as schools and the police service is at the core of the narrative. The racial prejudice in the play is without a doubt subconscious, and based in fear rather than hatred, which creates a narrative so truthful that we cannot ignore it. Congratulations to Joe Marsh on the script, and thank you for telling this story.
Direction of the piece from Lilac Yosiphon was fascinating and powerful. I particularly enjoyed the decision to have us watch sections of it through a pane of glass (which would later be used in other fascinating ways) – creating this veil between the audience and the performance was slightly jarring, but immediately created questions about the world of the play. Upon realisation that the world was actually a modern day East London, this jarred further. This could have been the school any of us went to, this could be the British-Somali, Syrian, Pakistani or Iranian girl in our class, and would we have recognised such deeply embedded stereotyping, or would it simply be passed down to us through reticent bigotry of the British school system? We live in hope that one day, the glass truly will shatter.
All three actors were outstandingly truthful. The timing was fantastic, particularly in the moments of physical theatre used to represent the nightmares of Rebecca/Amina, and these moments were incredibly effective. Swaleh had the difficult job of portraying both a bratty teenager and a well-rounded adult, a role she played with fine contrast.
Congratulations to Althea Theatre on this production – I do feel that it has the potential to grow and grow. Thank you to the company and to the Omnibus for their kind hospitality.
Playing until the 8th February 2020: https://www.omnibus-clapham.org/the-glass-will-shatter/
Reviewer: Andrew Lee
Reviewed: 23rd January 2020
North West End UK rating: ★★★★