Flights is a piece of Irish theatre and explores working class life in rural Ireland. The main story follows a night in the life of three Irish men, who are the last remaining followers of a tradition to meet once a year and get plastered in commemoration of a friend who died 17 years previously, and how the tragic event still haunts the group of friends. Entwined with this are the monologues, one by each actor, which give us a rundown of the events leading up to the accident that killed Liam.
Not uncommon with Irish plays, one of the themes Flights explores is the desire to escape or 'get out' from rural working class Ireland, and in this case move to Limerick or London. Interesting how this is interpreted by a London audience, who might suggest that this is a classic case of 'the grass is always greener', as the boys talk of all those that left and now want to return. There is always a feeling that this escape will never happen, but rather is a spirited dream.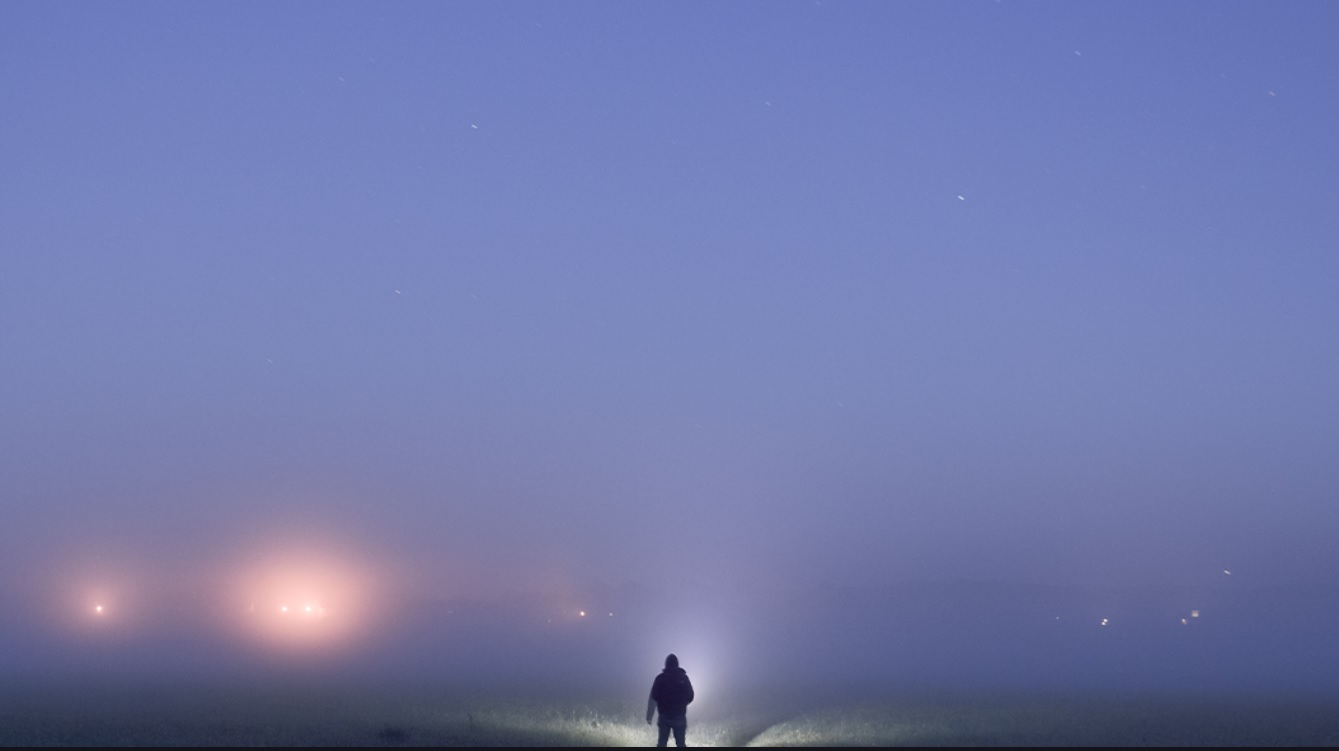 The exploration of social and party drug culture in young people is also not uncommon, nor is the resulting tragedy, but to delve so deeply in to the tragedy first hand, as well as 17 years of the aftermath is something worth exploring, and Writer Jonathan O'Donovan has done a fantastic job on this area of the narrative.
The play was longer than necessary, and actually would have been much more potent as a 80 minute one act play, as much of the narrative was unnecessary and without substance. This meant that moments that should have been potent fell on rather bored ears at times – because of this Director Thomas Martin had a very difficult job on their hands, and long periods of the play were static and drab. There is only so much you can do with such a small space, simple furniture and 135 minutes of material.
The performances were all strong. Colin Campbell, Rhys Dunlop and Conor Madden were a fine trio, and delivered great chemistry. There was some real truth in the desire to get so wasted that you are unable to think or feel, and most of us have been there. When Pa (Dunlop) was so clearly on a mission to forget everything, this resonated with us all, and Dunlop developed a character who was comic and lovable.
Without a doubt, the highlight of the piece were the soliloquies, as each of the actors delivered a set portion of time as Liam, leading up to his accident, as the play ended with his tragic, drug fuelled accident. This narrative was gripping, and I found that I was always waiting for the next one. The monologues were commanded with the very finest of acting ability, aided by fantastic lighting (Zia Bergin-Holly) and soundscape (Peter Power). Madden gave strong physical representation of the drug fueled episode prior to Liam's death, but all three monologues were equally as impressive.
Flights is playing at the Omnibus Theatre, Clapham until 29th February, and is definitely worth seeing. https://www.omnibus-clapham.org/flights/
Reviewer: Andrew Lee
Reviewed: 18th February 2020
North West End UK Rating: ★★★