Matthew Bourne's acclaimed adaptation of the 1948 classic, The Red Shoes, is a dazzling spectacle at the New Wimbledon Theatre on its UK tour.
Victoria, a promising and talented young dancer, becomes a rising star in ballet – only to find herself torn between the two men who encourage her art. When spotted by ballet impresario Lermontov, Victoria becomes prima ballerina of their production of 'The Red Shoes'. At the height of her success, she falls in love with the ballet's composer, Craster, and has to choose between her romantic interests and her career.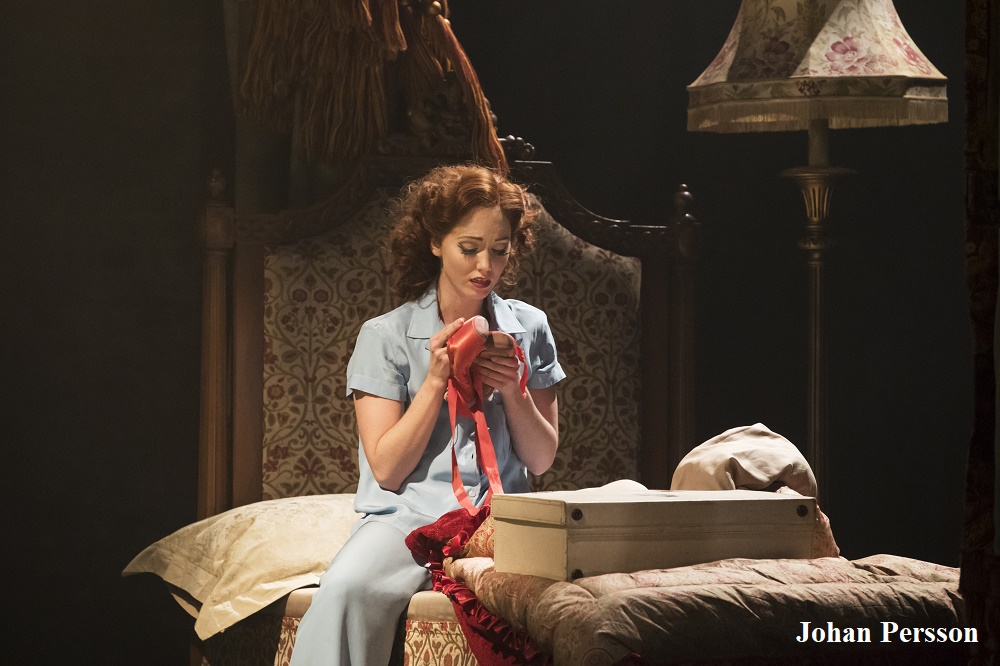 Ashley Shaw gives a stunning performance as Victoria, exploring her initial excitement at joining the company to her desperate need to dance, whatever the cost. The Hans Christian Anderson fairy-tale of the infamous red shoes dictates that once put on, the wearer will not be able to stop dancing. The symbolism is woven throughout the ballet when the performance of 'The Red Shoes' for Victoria becomes her reality as she battles the desire and desperation between Craster's love and Lermontov's hold over her.
With wonderfully energetic and entertaining performances from the entire company, there wasn't a dull moment. The comedic and dramatic moments blended perfectly throughout the overriding story arc, with every performer embodying distinct personalities through their dancing and expressions.
The beautiful set and costume designs by Lez Brotherston really elevated the production. The large revolving curtain moved us seamlessly from 'on-stage' to behind the scenes in the ballet studios. As an audience we were always moving with the company and the story, being transported from London to Monte Carlo interchangeably. The moment when we moved in between Lermontov's room to Victoria and Crastor's intense fight was a wonderful use of set, heightening the tension and while always keeping the drama moving.
The New Adventures Orchestra have played and recorded the beautiful music of Golden Hollywood composer Bernard Herrmann. The music perfectly accompanies the dances, with its romantic and dramatic tones.
The first act lasts one hour, while the second lasts only 35 minutes, but it doesn't feel rushed in the slightest. It perfectly captures the story and sweeps the audience along with it, and the dramatic conclusion had everyone on their feet.
Matthew Bourne's reputation is stellar for a reason, and his choreography and direction have made The Red Shoes a beautiful spectacle that anyone can be immersed with. Bringing in audiences of all ages, this production truly can be enjoyed and appreciated by everyone. On at The New Wimbledon until the 14th March. https://www.atgtickets.com/shows/matthew-bournes-production-of-the-red-shoes/new-wimbledon-theatre/
Reviewer: Emily Rennie
Reviewed: 10th March 2020
North West End UK Rating: ★★★★